We Are Cisco
Be You, Mom, With Us 
Executive Communications Partner Crystal B. explains how she got her first taste of Cisco culture when COVID, motherhood, and life disrupted her interview process.
When I Needed It the Most, Cisco Was There
Customer Success Executive Michele H. shares how Cisco became more than just an employer to her and her family, guiding and supporting them through their most challenging time.
Making Connections in a Hybrid World
Marketing specialist intern Briana P. shares how she learned to maximize her networking abilities by leveraging the resources available in a hybrid environment.
A Cisconian From the Start
Software Engineering Intern Abhinav T. details his intern experience, including what it felt like to be a Cisconian from the moment he joined his very first Webex.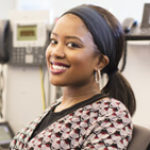 Why Cisco?
What makes us unique?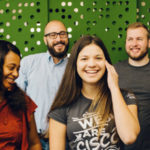 Cisco Careers
Be you. With Us. #WeAreCisco