We Are Cisco
When Giving Back, Gives Back to You
Daniel S. is an AppDynamics Marketing Director, volunteering with The Trevor Project as a meaningful way to give back to his LGBTQ+ community but finds that Time2Give gives back to him, too.
How I Became a Cisco Expat
How did Madison E. go from our Raleigh, USA offices to London, United Kingdom? Read on to read her story and learn her tips!
Becoming a Cisco Expat: Mexico City to Lisbon
Not only did Alfonso go from being a to a Collaboration Consulting Engineer to a Software Consulting Engineer - but he took on the challenge of moving from Mexico City to Lisbon and became an expat.
Cisco Prioritizes Being the Change
Mollie P. started at Cisco as a marketing intern, and now sees that what Cisco prioritizes best is helping her to grow in other areas including sustainability and social impact.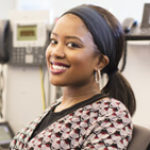 Why Cisco?
What makes us unique?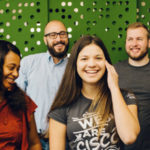 Cisco Careers
Be you. With Us. #WeAreCisco