We Are Cisco
Finding My Home at Cisco
Software Engineer Stephen shares his journey to finding a role at Cisco that made him feel right at home.
The Right Words at the Right Time
Roz B. shares how she made a career change through a truly unique interview and how she feels empowered by strong leadership and opportunities through Cisco and OneTen.
Beginning CSAP in a Hybrid World
Sarah V. is part of our Cisco Sales Associate Program (CSAP) and shares what she has learned during her first six months at Cisco and how #WeAreCisco connects our culture.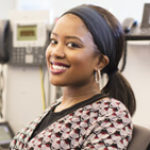 Why Cisco?
What makes us unique?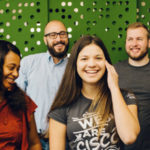 Cisco Careers
Be you. With Us. #WeAreCisco