We Are Cisco
A Cisco Love Story 
Anna and Paul met during their Cisco Sales Associates Program (CSAP) cohort. What they didn't expect to find was a human connection unlike any other.
Following in His Footsteps
Lewis' dad worked for Cisco. While growing up, it's what Lewis wanted to do, too. When his dad got sick, Cisco was there. And now Lewis is at Cisco following in his father's footsteps.
From Small Town Farm to Cisco Engineer
Cisco Engineer Reshma grew up on her parents farm in a small village in India. She was the first girl to graduate and become an Electronics Engineer from her village. This is her story.
Connecting with Tech Industry Leaders
Systems Engineer Sofya and her colleague Steven start a vlog, The Basement Series, in 2020. Here are some of their favorite episodes, and what it has meant to Sofya — an example of how to stay 'you' in challenging times and as you become a parent.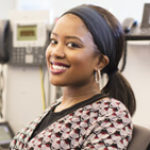 Why Cisco?
What makes us unique?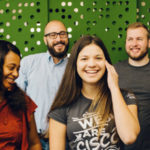 Cisco Careers
Be you. With Us. #WeAreCisco