We Are Cisco
How I Became a Cisco Expat
How did Madison E. go from our Raleigh, USA offices to London, United Kingdom? Read on to read her story and learn her tips!
Becoming a Cisco Expat: Mexico City to Lisbon
Not only did Alfonso go from being a to a Collaboration Consulting Engineer to a Software Consulting Engineer - but he took on the challenge of moving from Mexico City to Lisbon and became an expat.
Cisco Prioritizes Being the Change
Mollie P. started at Cisco as a marketing intern, and now sees that what Cisco prioritizes best is helping her to grow in other areas including sustainability and social impact.
Taking the First Step to Gain Happiness
To gain happiness, Mitali B. knew she wanted to lose weight. Step by step, she has lost 75lbs in 12 months by following these tips and prioritizing herself.
Becoming a People Leader at Cisco
David B. shares his experience of becoming a People Leader at Cisco through the Systems Engineer Transitions and Leadership Development Program (STLDP).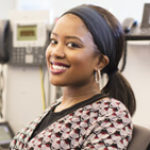 Why Cisco?
What makes us unique?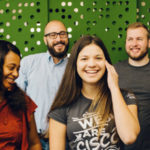 Cisco Careers
Be you. With Us. #WeAreCisco