Security
The New Trust Standard
The internet is fundamental to maintain livelihoods, conduct business, and stay connected. Managing associated risks requires transparency, accountability, social responsibility, resiliency, and privacy. It requires a new standard of trust.
Having Confidence in Your Wireless Security
While the move to Wi-Fi 6 increases worker mobility, it increases the attack surface for hackers. Cisco's aWIPS and Rogue Management wireless security solution has been verified by Synopsys to identify a wide range of attacks to help keep the network secure.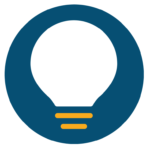 Why Cisco Security?
Explore our Products & Services
Get Security Blogs via Email
Stay up to date and get the latest blogs from Cisco Security