Security
The 5 dimensions of security resilience
Recent events have made security resilience even more critical. Learn how your business can embrace resilience to navigate uncertain times and emerge stronger.
The Total Economic Impact™ of Cisco Secure Firewall
Forrester Consulting proves how Cisco Secure Firewall customers saw improved visibility and control over their dynamic environments with savings of up to 95% of network workflows and up to 83% of security related workflows.
Emotet is Back
We summarise in this blog Emotet threat, it's lifecycle and typical detectable patterns. In the second part of the blog we show how to use GTA.
So, what's the big deal about ISE 3.x?
There is a lot of chatter around the 3.x release for Cisco Identity Services Engine, known to over 45,000 customers as ISE. So, what's the big deal about ISE 3.x?
New Warning from the White House Calls for Urgent Action
Based on evolving intelligence, President Biden warned of increased potential of cyberattacks on critical infrastructure in the United States. His administration renewed its calls for all organizations to bolster their cyber defenses. Learn how Cisco can help.
Cisco Secure Endpoint goes Pro
Discover the new Secure Endpoint Pro, and learn how it combines all the protections of Cisco Secure Endpoint with around the clock, Cisco-delivered security operations to drastically reduce the mean time to detect and respond to threats.
Cyber Actors Bypassing Two-Factor Authentication Implementations
A recent FBI flash bulletin described how cyber actors were able to use the PrintNightmare vulnerability (CVE-2021-34527) and bypass Duo 2FA to compromise an unpatched Windows machine and gain administrative privileges. This did NOT leverage or reveal a vulnerability in Duo.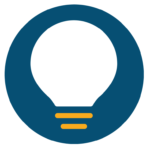 Why Cisco Security?
Explore our Products & Services
Get Security Blogs via Email
Stay up to date and get the latest blogs from Cisco Security