MITRE Engenuity™ ATT&CK® Evaluations: Turla Enterprise Evaluation 2023
While cyberattacks continue to increase and become more sophisticated, your security product efficacy must outpace bad actors in order to safeguard sensitive information. Cisco Secure Endpoint demonstrated high levels of efficacy in detecting and protecting gainst persistent threats.
How to Find a Career You Love
Senior Director of Security Brand Marketing Cecilia Correa has built a career she loves. Learn how to follow your passions to find a career you love.
Cisco Cybersecurity Viewpoints
Where security insights and innovation meet. Read the e-book, see the video, dive into the infographic and more...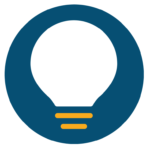 Why Cisco Security?
Explore our Products & Services