Security
Diversity Matters in Cybersecurity
It's as serendipitous as it seems designed that there are two important worldwide recognitions in October: Global Diversity and Cybersecurity Awareness.
Threat Trends: Firewall
Firewalls are a key component of any perimeter defense —the proverbial guard towers in your fortifications. Here, we examine the top threats encountered by Cisco Secure Firewall, and the Secure IPS component and Snort rules used control and inspect the traffic on the network.
Cisco Secure Firewall Garners a 'Hat-Trick'
With multicloud adoption accelerating, and applications in hybrid environments here to stay, the complexity of managing security has never been greater. Cisco's vision is being recognized as a 'Hat-Trick'.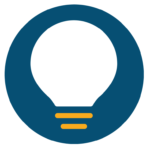 Why Cisco Security?
Explore our Products & Services
Get Security Blogs via Email
Stay up to date and get the latest blogs from Cisco Security