Security
Headcount alone isn't enough for your headaches
There's an overwhelming need to ensure enterprises can respond to threats in a timely matter. In part three of our #SecurityOutcomes Study blog series, Cisco Advisory CISO Dave Lewis shares the key elements of effective incident response.
Q&A on the Future of Work
Richard Archdeacon, advisory CISO and Josh Green, Technical Strategist at Duo Security cover what they think the future of work will look like, and what CISOs should be focussing on.
There's much to love about SASE
When well-executed, SASE promises greater agility, resiliency, security, and cost reduction. This sounds ideal, but can SASE really provide all of this?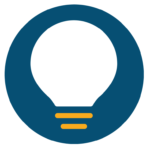 Why Cisco Security?
Explore our Products & Services
Get Security Blogs via Email
Stay up to date and get the latest blogs from Cisco Security