Security
Securing Your Migration to the Cloud
Cisco Secure powers security resilience enabling you to protect the integrity of your business amidst unpredictable threats and major change, such as migrating to the cloud.
Tour the RSA Conference 2022 Security Operations Center
Register now for your free tour of the RSA Conference Security Operations Center (SOC), where engineers are monitoring all traffic on the Moscone Wireless Network for security threats. The SOC is sponsored by NetWitness and Cisco Secure.
Duo Opens New Data Center in India
Data localization is becoming increasingly important in India. Opening a new center, Cisco's Duo shows commitment to the local clients.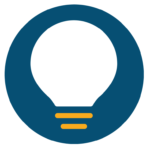 Why Cisco Security?
Explore our Products & Services
Get Security Blogs via Email
Stay up to date and get the latest blogs from Cisco Security