Security
How Well-integrated Tech Can Boost Your Organization's Security
With security teams stretched thin and ever-evolving threats looming, having a well-integrated #security tech stack is a critical step for increasing efficiency and accuracy. But where does your journey towards integration begin? Learn more in Part 2 of our #SecurityOutcomes Study blog series.
Privacy Becomes Mission Critical
The Cisco 2022 Data Privacy Benchmark Study, drawing on responses from over 4900 organizations in 27 geographies, is our fifth annual review.
Balancing Privacy for Good
Privacy is a fundamental human right and business imperative. This Privacy Week, we'll share why privacy is mission-critical for Cisco and our customers, and how we're balancing it for good.
How to drive a successful, proactive tech refresh
Our new #SecurityOutcomes Study, Vol. 2, found that modern, well-integrated IT contributes to overall security program success more than any other practice. Learn more in Part 1 of our #CISO blog series.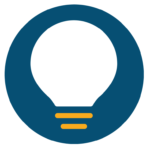 Why Cisco Security?
Explore our Products & Services
Get Security Blogs via Email
Stay up to date and get the latest blogs from Cisco Security