Security
Duo Opens New Data Center in India
Data localization is becoming increasingly important in India. Opening a new center, Cisco's Duo shows commitment to the local clients.
Cisco StarOS Forensic Guide Published
This document provides steps for assessing the integrity of and collecting forensic information from the Cisco ASR5000 and ASR5500 family of platforms, and Quantum Virtual Packet Core (QVPC) virtual machines running Cisco StarOS Software.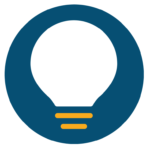 Why Cisco Security?
Explore our Products & Services
Get Security Blogs via Email
Stay up to date and get the latest blogs from Cisco Security