Security
How to drive a successful, proactive tech refresh
Our new #SecurityOutcomes Study, Vol. 2, found that modern, well-integrated IT contributes to overall security program success more than any other practice. Learn more in Part 1 of our #CISO blog series.
Top 5 Key Takeaways 2021 CISO Survival Guide
Use these top 5 takeaways from the 2021 CISO Survival Guide to identify relevant emerging trends in the startup space and answer the tough questions about finessing your security strategy.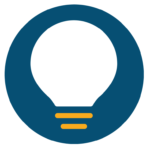 Why Cisco Security?
Explore our Products & Services
Get Security Blogs via Email
Stay up to date and get the latest blogs from Cisco Security