We Are Cisco
An Intern's Experience at Cisco
Fareed Balogun, an intern for Cisco's Customer Experience team, shares his story of what he learned, what he overcame, and what being a Cisco intern meant to him.
Take the Lunch Date.
Social Media Lead, Jen Burns shares her story of accepting a 'lunch buddy' on her first day at Cisco, and how she found a lifelong friend in Ileana.
Thriving at Cisco
After being diagnosed with Depression, Charlotte shares her story of thriving at Cisco thanks to efforts focusing on Mental Health.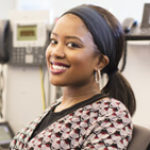 Why Cisco?
What makes us unique?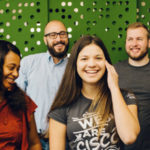 Cisco Careers
Be you. With Us. #WeAreCisco