The Right Words at the Right Time
Roz B. shares how she made a career change through a truly unique interview and how she feels empowered by strong leadership and opportunities through Cisco and OneTen.
Beginning CSAP in a Hybrid World
Sarah V. is part of our Cisco Sales Associate Program (CSAP) and shares what she has learned during her first six months at Cisco and how #WeAreCisco connects our culture.
When Giving Back, Gives Back to You
Daniel S. is an AppDynamics Marketing Director, volunteering with The Trevor Project as a meaningful way to give back to his LGBTQ+ community but finds that Time2Give gives back to him, too.
How I Became a Cisco Expat
How did Madison E. go from our Raleigh, USA offices to London, United Kingdom? Read on to read her story and learn her tips!
Becoming a Cisco Expat: Mexico City to Lisbon
Not only did Alfonso go from being a to a Collaboration Consulting Engineer to a Software Consulting Engineer - but he took on the challenge of moving from Mexico City to Lisbon and became an expat.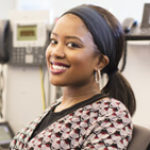 Why Cisco?
What makes us unique?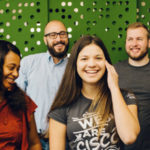 Cisco Careers
Be you. With Us. #WeAreCisco