We Are Cisco
Connecting with Tech Industry Leaders
Systems Engineer Sofya and her colleague Steven start a vlog, The Basement Series, in 2020. Here are some of their favorite episodes, and what it has meant to Sofya — an example of how to stay 'you' in challenging times and as you become a parent.
Explaining Adaptive Leadership Through Art
Strategy & Planning Manager on the Global Systems Engineering (GSE) team Audrey R. shares her story of explaining adaptive leadership while inspiring future women in tech!
How Cisco Boosted My Confidence
Adela is a Data Research Analyst on our Collab Engineering team and shares her story of finding her confidence at Cisco as a working mother.
The Lost Art of the Thank You Note
Systems Engineering Leader, Cybersecurity Channels, Ken D. shares how two simple words can help candidates stand out in the hiring process.
Proud of My Accent
Marketing Specialist Sabrina G. shares how in her first year at Cisco she found she can be her true self and proud of her accent thanks to Conexión, Cisco's Latino Inclusive Community.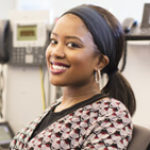 Why Cisco?
What makes us unique?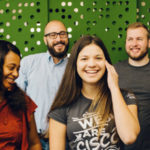 Cisco Careers
Be you. With Us. #WeAreCisco