Taking the First Step to Gain Happiness
To gain happiness, Mitali B. knew she wanted to lose weight. Step by step, she has lost 75lbs in 12 months by following these tips and prioritizing herself.
Becoming a People Leader at Cisco
David B. shares his experience of becoming a People Leader at Cisco through the Systems Engineer Transitions and Leadership Development Program (STLDP).
Thankful for Hybrid Work at Cisco
Chris P. shares how he is able to be there for his family and volunteer at events thanks to Cisco's flexibility, work/life balance, and hybrid/remote work.
Learning What Love Can Do
Director of Customer Experience, John S. shares his story of giving back to the city of Los Angeles with his family and learning what love can do.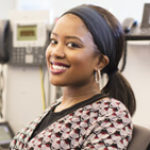 Why Cisco?
What makes us unique?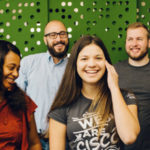 Cisco Careers
Be you. With Us. #WeAreCisco