Security Analysts, Start Your Engines!
At RSAC™ 2023 Cisco is unveiling a solution that will help security analysts rapidly identify and remediate more threats, optimizing the performance of the SOC.
Cisco at RSAC 2023
If it's connected, it's protected​. Join us April 24-27 in San Francisco to simplify your security operations with Cisco's approach to XDR and learn the latest in Zero Trust. Join sessions on managing the modern SOC and how to connect and protect with end-to-end security.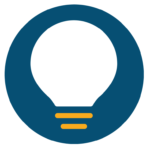 Why Cisco Security?
Explore our Products & Services