Celebrating Latinas in Tech
Learn about the professional journeys of Latina leaders, Cindy Valladares and Laura Elena Garza, and how culture has impacted their lives.
The myth of the long-tail vulnerability
A long tail distribution of exploit attempts sounds reasonable. But is this how exploitation attempts really play out? Do attackers abandon exploits after a certain stage? To answer these questions, we'll look at Snort data from Cisco Secure Firewall.
Cisco Cybersecurity Viewpoints
Where security insights and innovation meet. Read the e-book, see the video, dive into the infographic and more...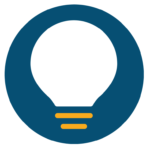 Why Cisco Security?
Explore our Products & Services