Cloud
Building the Bridge to Possible, Block by Block
Intersight Cloud Orchestrator (ICO) is the latest addition to the Intersight toolkit. It supplies the building blocks you need to design and orchestrate your infrastructure, exactly how you want it—using a user-friendly drag and drop approach. Comparing it to Lego, Khaled delivers the full monty on ICO.
Unbox the Full Potential of Your Hybrid Cloud
Imagine one hybrid cloud platform that provides the automation, observability and cloud-native capabilities necessary to keep business, technology and teams connected while delivering the best digital experiences now and in the future. That's what being "cloud smart" is about. 
Diving Deeper into Hybrid Cloud Operations with Intersight
The latest innovation in the Intersight Infrastructure Service is Intersight Managed Mode. This is a new architecture that manages the UCS Fabric Interconnected systems through a Redfish-based standard model; supports UCS rack and blade servers; and unifies the management experience for standalone UCS and Fabric-Interconnect-attached UCS systems. Intersight Managed Mode brings the simplicity of policy-based server management to the entire UCS portfolio of rack and blade servers. It is now available.
Lead the Orchestra Without Turning Your Back on the Cloud
Cisco's new Intersight Cloud Orchestration (ICO) service is hot! This second blog in the ICO series is brought to you by the ICO product manager, who provides an overview of this new addition to the Intersight lineup. ICO is a valuable new component that will turn your orchestration and provisioning nightmares into sweetly automated healthy hybrid dreams.
Future Cloud – If your future is in the Cloud, how do you get there?
On June 2, we will host Future Cloud, a virtual broadcast to discuss real-world insights from some of the leading thinkers in cloud, including industry analysts, cloud providers, cloud operations experts, cloud implementers, and customers. Please join us to learn where the cloud is going and what you need to know to be prepared for that future.
IT at the Speed of Dev
Cisco Intersight and HashiCorp Terraform Cloud Business are like peanut butter and jelly, better together. With the general availability of Intersight Service for Terraform, IT Ops teams are now able to bring infrastructure as Code (IaC) securely and easily to their on-prem environment.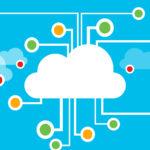 Subscribe to the Cisco Cloud Blog
Get notified when we publish a new blog.