Cloud
Intersight Kubernetes Service (IKS) Now Available!
Intersight Kubernetes Service's goal is to accelerate our customers' container initiatives by simplifying the management effort for Kubernetes clusters across the full infrastructure stack and expanding the application operations toolkit.
Cisco Live Virtual—Your Map to the Cloud
To help you more easily navigate to the cloud-specific content Cisco Live has to offer, we've created a cloud passport to help you map out the many talks, breakouts and overviews.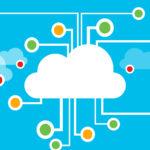 Subscribe to the Cisco Cloud Blog
Get notified when we publish a new blog.