Cloud
Vacations and IT Operations: Calm the Chaos
What if there was an integrated IT operations platform that lets IT teams manage your hybrid cloud infrastructure in a few clicks from one place? There is! Cisco Intersight.
The renewed and lasting importance of VDI
Bournemouth University, needed a virtual desktop infrastructure (VDI) solution that could be rapidly deployed, easily scaled, and effortlessly managed – all while supporting a diversity of applications and requirements. With a focus on media, design, and research, roughly half of the university's users needed graphics acceleration.
Hybrid Cloud Operations in the New Era of Digital Payment Applications
This is the 3rd blog in a series focused on financial services where I investigate some of the challenges around managing hybrid cloud operations within the payment application development arena where I take a deeper dive into how payment application companies can stay at the forefront of innovation by continuously meeting consumer demand for speedy, flexible, secure, and seamless payment experiences.
Put Cisco Technical Assistance Center (TAC) on your Operations Team
Intersight customers see at least a 45-minute reduction in time spent per incident using connected TAC. You can speed up issue resolution, free more time, and ensure your IT infrastructure is running smoothly by activating your free connected TAC in Cisco Intersight.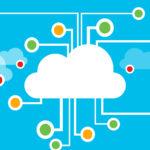 Subscribe to the Cisco Cloud Blog
Get notified when we publish a new blog.