Cloud
Three Ways to Navigate Cloud Native Cost Containment
Cloud native is fast becoming the "it" destination platform for IT enterprises to better manage public, private, and on-premises cloud application workloads. But to succeed, cloud native operational models must keep costs under control while also ensuring peak application performance.
CiscoChat: Empower IT success with cloud native operations
Join us at 10am PT on February 3, 2022, to learn what it takes to make cloud adoption successful in today's world. Matthew Ferguson and Stephen Augustus from Cisco Emerging Tech & Incubation will explore what exactly cloud-native means for your organization.
Cloud and the Hybrid Future of Work
Due to the breadth of our portfolio, we're (Cisco) uniquely positioned to help you harness the power of your clouds. Cisco solutions align with the way you actually use the cloud to deliver a consistent experience to all users, connect multiple clouds, support the future of work, secure your cloud workloads and simplify cloud operations.
Get Smarter with Continuing Cisco Cloud Innovations
With so many Cisco cloud innovations, it can be challenging to keep up to date on the many ways Cisco is moving your clouds forward. Whether you need security and visibility for your application developers and cloud-native technologies, or operations and management solutions for your cloud connections and operations, Cisco is the one provider that can help you make all of your clouds work smarter.
Day-2 Storage Operations with Cisco Intersight
The storage world has evolved alongside customers' sophistication in managing their IT operations. Once organizations evolve to a hybrid cloud architecture, Cisco Intersight together with Terraform can not only simplify typical Day-2 operations by automating processes but also help in bringing up a Day-1 environment easily. MinIO makes deploying and operating cloud-scale storage solutions for hybrid cloud environment easier.
Cisco Service Mesh Manager Now Available on Cisco Intersight!
Observability, traffic management, and security are the pillars required for managing cloud native challenges. Cisco is excited to announce that SMM is now generally available and included in the current IKS Advantage tier. Our Service Mesh Manager is fast becoming one of the main architectures used to deploy and manage microservices environments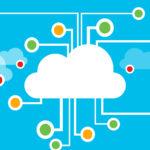 Subscribe to the Cisco Cloud Blog
Get notified when we publish a new blog.