Cloud
Cisco Investments presents Magnetic Cloud
Cisco Investments hosts the Magnetic Cloud summit on September 15, where Cisco Cloud executives and groundbreaking startup founders share their unique insights about market trends, opportunities and advice for scaling companies in the Cloud market.
IWO Boldly Goes Where No Service Has Gone Before
Intersight Workload Optimizer (IWO) uses automation and artificial intelligence to conquer new frontiers in the cloud, on premises, and on the edge. Three new IWO tools are now available to augment analysis, sharpen strategic options, and enhance performance in your hybrid cloud galaxy.
Brazil will experience outstanding digital streaming
Providing expansive mobile connectivity in a country with continental dimensions has its own set of challenges. A CDN based on Open Caching, however, will let TIM Brazil go beyond providing connectivity, to offer the best digital streaming experiences to all.
Security in the Age of Cloud
In this blog, the second in a series of five, we'll take a look at how companies in the cloud need to think about security differently. We'll talk about what that looks like, the challenges involved and how Cisco can help.
Cisco Nexus Dashboard: Cloud Operational Platform for Observability 
Cisco Nexus Dashboard is designed to automate, monitor, and analyze your network infrastructure — providing both automation and visibility at scale. Nexus Dashboard Insights simplifies operations with a modern, stateless microservices architecture that can scale horizontally by leveraging open-source infrastructure code.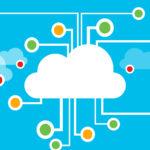 Subscribe to the Cisco Cloud Blog
Get notified when we publish a new blog.