Cloud
Rethinking cloud for the future
Today's apps have increased interdependencies, touching heterogeneous systems and infrastructure, as well as different toolsets and processes. Many are likely built or delivered with a combination of public cloud services, chosen from around the approximately 1.4 million offered across the big public clouds.
Building fast QUIC sockets in VPP
As most of you may already know, QUIC is a new transport protocol that began as a Google experiment for HTTP/2, which is now being standardized at the IETF. It will also be the default transport protocol for HTTP/3. As a result, it is likely to be very widely deployed in the next few years. […]
#consistentAI: Lessons from our Journey to Kubeflow 1.0
Kubeflow 1.0 is ready. Through perseverance and hard work of some talented individuals and close collaboration across several organizations, together we have achieved a pivotal milestone for the community. In this article we would like to take a step back, celebrate the success, and discuss some of the steps we need to take the project to the next level.
The Evolving Cloud-Native Infrastructure
At Cisco, we have been thinking through what connectivity looks like to the application developer and platform engineer. The cloud-native Network would connect all such service endpoints, and only those endpoints, wherever they happen to be and in whatever form – as modern cloud-native, or traditional monolithic systems.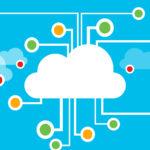 Subscribe to the Cisco Cloud Blog
Get notified when we publish a new blog.