Healthcare
Creating a sustainable future in healthcare
As business leaders and technologists, we have a moral obligation to protect our planet. The time is now for us to invest in sustainable practices in healthcare and beyond. 
How technology can expand health equity
Technology can play an important role in closing the digital divide and bringing healthcare to everyone through thoughtful and innovative use of technology.
The future of care with Cisco
As we look towards the future, we plan for clinical and patient experiences to be powered by secure technology that helps improve outcomes.
Cisco at HIMSS 2022: Know Before You Go
Join our team next week at HIMSS 2022, healthcare's most influential event of the year, and learn firsthand why healthcare organizations like yours trust Cisco.
Why Healthcare Provider CIOs Need to Prioritize Medical Device Security
With the significant increase in the adoption of medical devices comes higher risk of security breach, and providers must protect and prevent device breaches across a broad spectrum of mobile, medical and infrastructure endpoints. Hear from Gartner on how to get started on the right path to mitigate these risks.
The Rise of Sustainable Healthcare
See how healthcare providers are using smart hospital and telehealth technologies to reduce energy consumption and CO2 emissions to achieve environmental and sustainability targets.
Celebrating Everyday Healthcare Heroes
Thank you, healthcare providers, for your commitment to care. In the last 18 months, you reimagined healthcare and adapted to change. Cisco is with you, delivering a portfolio of solutions that securely connects providers, patients and staff – no matter where they are – to power inclusive care for all.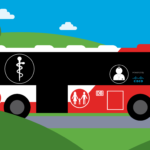 Discover Healthcare at HIMSS
Experience how Cisco solutions are transforming healthcare.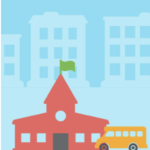 Explore our healthcare solutions
Use our new interactive tool to discover how you can solve your healthcare challenges and accelerate business transformation.