Healthcare
How to drive telehealth adoption 
Today, accessing healthcare services requires more technology than ever. Learn about the four key elements that are critical for telehealth to be sustainable post-pandemic.
Digitally enabled care in mental health
Patients now demand increased connectivity, efficiency improvements, and secure patient data, while supporting the clinical workforce in delivering patient-centered care.
Creating a sustainable future in healthcare
As business leaders and technologists, we have a moral obligation to protect our planet. The time is now for us to invest in sustainable practices in healthcare and beyond. 
How technology can expand health equity
Technology can play an important role in closing the digital divide and bringing healthcare to everyone through thoughtful and innovative use of technology.
The future of care with Cisco
As we look towards the future, we plan for clinical and patient experiences to be powered by secure technology that helps improve outcomes.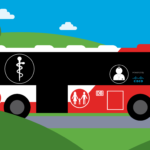 Discover Healthcare at HIMSS
Experience how Cisco solutions are transforming healthcare.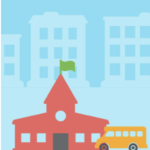 Explore our healthcare solutions
Use our new interactive tool to discover how you can solve your healthcare challenges and accelerate business transformation.