Cloud
The Evolving Cloud-Native Infrastructure
At Cisco, we have been thinking through what connectivity looks like to the application developer and platform engineer. The cloud-native Network would connect all such service endpoints, and only those endpoints, wherever they happen to be and in whatever form – as modern cloud-native, or traditional monolithic systems.
Your cloud bill is probably too high, and you should probably care
When it comes to your cloud bill, chances you are spending too much due to your cloud waste level being too high.  Not only that, but cloud deployments are becoming more and more complex with hybrid and public clouds becoming the norm...At Cisco, we believe that cost management should be an integral part of your multicloud strategy.
Service Mesh for Network Engineers
It's imperative that network engineers understand this new service mesh abstraction, what it means to your day job, how it makes you relevant and part of the conversation, and perhaps it spells great opportunity.
IT Ops at the speed of Dev: Finding Balance in your Automation Strategy
In a few days, at Cisco Live! in Barcelona, we will be discussing how to modernize automated pipelines for software and infrastructure delivery. The goal is to enable enterprises to push automation to the next level via building automation strategies that reduce human error and eliminate the repetitive and complicated tasks that often plague technical integrations and business processes.
Join Cisco at KubeCon + CloudNativeCon 2019
Our team is headed to the KubeCon + CloudNativeCon conference to showcase how Cisco enables DevOps teams to build faster, automated application delivery pipelines that work everywhere.
The "Containers Without Locks" Approach
Cisco is re-thinking how organizations operate by using a multi-domain architecture, and how cloud is dramatically changing our customer's environments—with applications being at the center of transformation.
The New Era of Application Innovation
IT is facing new challenges from an application revolution, where the ability to deliver high-quality digital experiences is the driving force behind how IT shapes it's cloud strategy.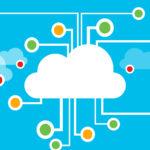 Subscribe to the Cisco Cloud Blog
Get notified when we publish a new blog.