Government
Government, Healthcare, and Education Sessions at CISCO Live 2021
Let's be bold and build a better world together — a brighter more inclusive future for all. Join us for a two-day global digital event. Together we will TURN IT UP! Discover more for building your #CiscoLive agenda across our government, healthcare, and education industries.
Transforming the Public Sector with Cisco and Insight
Like their private enterprise counterparts in 2020, educational institutions, state and local governments, and federal agencies needed a shift in their IT strategy to adapting successfully to the COVID-19 pandemic. Recently, Scott Frielander, vice president of Insight Public Sector, and Nick Michaelides, Cisco's senior vice president for U.S. Public Sector, discussed how Cisco technology helped clients rapidly transition to new, innovative ways of serving the public.
The New Citizen Experience
More so than ever, people are counting on their government leaders to continue serving in their best interests. Government must now look ahead to the digital experiences that their citizens will need in a post-pandemic world.
CMMC: A Strategic Imperative to Greater Value
Recently, Cisco commissioned Forrester Consulting to study the projected return on investment that may be realized by engaging Cisco on their preparation efforts toward future accreditation by a third-party assessor to the CMMC requirements.
Trusted Internet Connection: A Renewed Focus on Resiliency
In light of the pandemic, federal government agencies had to redesign how they enable connectivity, provide secure access, and protect security for users around the country and all over the world. Government organizations have made great strides towards adopting new principles that support modernization and evolve toward policies that are rooted in foundations of zero-trust.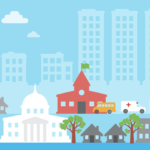 Explore our Government Solutions
Use our new interactive tool to discover how you can solve your government, public sector, cities and communities, and transportation challenges and accelerate your business transformation.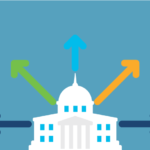 Want to read more?
See the latest from the Cisco Government blogs platform.