Government
ACTRA: Nurturing a Cyber Threat Response Community
ACTRA, the Arizona Cyber Threat Response Alliance, is giving new meaning to collaboration as a cornerstone of digital security. We talked with Frank J. Grimmelmann, president & CEO of ACTRA, about how ACTRA is redefining cyber threat response.
Safer Communities through Mobile Technologies
Through our Connected Justice solutions for community safety, courts, corrections and community supervision we're helping build safer communities. Let's take a deeper look at how we got here and where we're going in the near future.
The Future of Infrastructure is Digital
Powering secure, equitable connectivity is and always will be at the core of what we stand for, especially today. Read more as we explore the future of #InclusiveInfrastructure
Cybersecurity Executive Order: Cisco Stands Ready
Recently, the Biden Administration issued a new executive order on improving the nation's cybersecurity. Cisco stands ready to assist - discover the technologies that will make it happen in our latest blog.
The Technology Modernization Imperative
With the recent revival of the Technology Modernization Fund (TMF) and the renewed focus on updating and securing government IT systems, this #GovernmentNow post takes a look at the legacy of the TMF and the opportunities ahead for a more sustainable, secure, and inclusive future.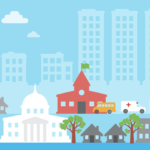 Explore our Government Solutions
Use our new interactive tool to discover how you can solve your government, public sector, cities and communities, and transportation challenges and accelerate your business transformation.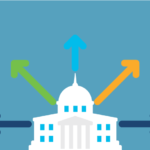 Want to read more?
See the latest from the Cisco Government blogs platform.