Government
Connected Justice and the rapid change in technology
During Covid-19, governments and courts discovered new and innovative ways to provide secure and reliable service to their citizens. They embraced technology and software, leaning heavily on infrastructure and hardening their security. In doing so, citizens were offered inclusive and flexible services that are also sustainable and fiscally responsible.
Transforming Cyber Operations with Network Infrastructure as Code (IaC)
The network is fundamental to connect users, devices, applications, data, and services no matter where they reside—from edge to cloud; however, much of network administration has not changed meaningfully in 30 years. Why Model-Driven DevOps (MDD) for NetOps? I recently had the opportunity to speak at the Military Cyber Professionals Association's first national conference – […]
Broadband Planning: Who Should Lead, and How?
A realistic and inclusive broadband planning process is key to your project's success. You'll also need a strong leader. But who should lead and what should the process look like?
Zero Trust Security for Governments
Cisco's zero-trust solutions seamlessly integrate with your infrastructure, to create a comprehensive security strategy that can secure access across your network and applications, regardless of the user and device, and where they are situated.
Investing in Secure Maritime Operations: Cisco at "Hack the Port 22"
The resounding message is clear: port and terminal operators, who are undertaking much-needed digital modernization efforts, must simultaneously implement improved cybersecurity capabilities that are designed and "built-in" to the industrial network infrastructure from the start.  By connecting more equipment, devices, people, applications and embracing greater digitization, global port operators are realizing improved results – including […]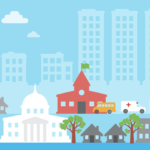 Explore our Government Solutions
Use our new interactive tool to discover how you can solve your government, public sector, cities and communities, and transportation challenges and accelerate your business transformation.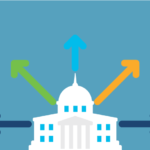 Want to read more?
See the latest from the Cisco Government blogs platform.