Government
Zero Trust Security for Governments
Cisco's zero-trust solutions seamlessly integrate with your infrastructure, to create a comprehensive security strategy that can secure access across your network and applications, regardless of the user and device, and where they are situated.
Investing in Secure Maritime Operations: Cisco at "Hack the Port 22"
The resounding message is clear: port and terminal operators, who are undertaking much-needed digital modernization efforts, must simultaneously implement improved cybersecurity capabilities that are designed and "built-in" to the industrial network infrastructure from the start.  By connecting more equipment, devices, people, applications and embracing greater digitization, global port operators are realizing improved results – including […]
Helping build skilled professionals for the future
Governments of today harness digital technologies to improve resident services, security, and economic prosperity. To accomplish this the foundation for operations must be built on a secure platform from the edge to the cloud and across multiple domains. A digital networked infrastructure connecting people, devices and assets across a city, county or state enables critical […]
Securing Hybrid Work in the Public Sector
Across both the Public and Private Sectors, the conversation around hybrid work is evolving with the greater widespread adoption of hybrid work as the new norm. The narrative is shifting from solving the challenges of remote work and bringing employees safely back to the office to thriving and innovating in this new work paradigm. However, […]
Where You Purchase Matters
Co-authored with Al Palladin Given the state of the global supply chain, where you choose to purchase matters more than ever. This is crucial for all industries from government to healthcare to financial services. We want to ensure government agencies, hospitals, or banks, as examples, have the peace of mind knowing they're purchasing genuine Cisco […]
Digital Transformation and Cybersecurity in the Public Sector
Across the globe, we're seeing the Public Sector amid a historical transition. In most countries, digital technologies are disrupting how agencies deliver services, interact with citizens, and collaborate. In my work with Public Sector customers, I've seen the accelerated adoption of technologies such as hybrid cloud, Internet of Things (IoT), and Artificial Intelligence, to name […]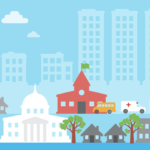 Explore our Government Solutions
Use our new interactive tool to discover how you can solve your government, public sector, cities and communities, and transportation challenges and accelerate your business transformation.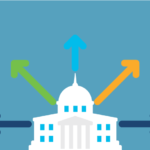 Want to read more?
See the latest from the Cisco Government blogs platform.