In IT, the "next big thing" happens a lot. With technology moving so fast and shifting so quickly, sometimes it's unclear where to best invest your time, effort, and dollars.
In the cloud corner of IT, one of the next big things has been happening for a couple years now—cloud native computing. The recent KubeCon+CloudNativeCon Europe 2018 in May where Cisco spoke on subjects like "Rethinking Networking for Microservices," and the upcoming China and Northern American versions later this year, prove that it's not a crazy blip on the radar. So you use cloud in your IT world, but does that make you part of the cloud native computing community? The answer is, just because you use cloud doesn't make you a cloud native.
In 2015, the Linux Foundation understood the next step for cloud-based organizations centered around applications and microservices architectures. They formed the Cloud Native Computing Foundation (CNCF) to help make cloud native computing "universal and sustainable."
"CNCF defines cloud native computing as an open-source software stack that is:
Containerized: Each part (applications, processes, etc.) is packaged in its own container. This facilitates reproducibility, transparency, and resource isolation.
Dynamically orchestrated: Containers are actively scheduled and managed to optimize resource utilization.
Microservices oriented: Applications are segmented into microservices. This significantly increases the overall agility and maintainability of applications."
Source: CNCF FAQ page
To be a cloud native, you also need continuous integration and agile processes. "Manual" isn't going to cut it anymore. You need digitization—business models, workforce, operations. Orchestration to make the containers talk to each other. Automated processes, real-time analytics, and the support of experts. This is essential to become agile, and give you the knowledge you need to stay ahead of your competitors.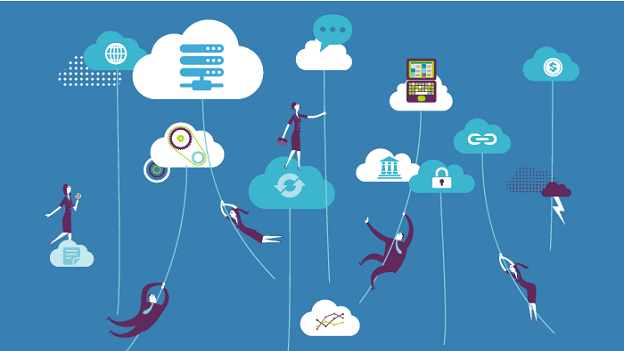 Overwhelmed yet? Don't be. If you want to know if cloud native computing is right for you, or if you just need help with cloud, Cisco has the answer: Business Critical Services. With Cloud Advisory Services offered within our Business Critical services portfolio, our team of experts can join you at the beginning of your cloud journey to help build a plan. Or if you're already cloud native, we can show you how to take advantage of new digital business models and the opportunities they present to increase revenue. Public, private, hybrid, native, applications, we have experts who can apply over 30 years of networking experience and intellectual capital to your specific cloud situation.
Business Critical Services doesn't just help you get ready for cloud or even optimize your cloud implementations. It takes into account the entirety of your architecture and helps you design an optimized solution that lets you scale and grow in conjunction with your business goals. So security, communications, operational transformation, resource optimization, automated fault management, predictive analytics—we are experts in the forefront of pivotal industry transitions, including cloud native.
So, whatever the next big thing is for you, Business Critical Services has you covered.