Technische Universität Darmstadt, usually known as TU Darmstadt is a research university based in Germany. It was founded in 1877 and over the last 137 years has grown to be among the largest and most prestigious public universities in Germany serving over 25,000 students per year. It is the alma-mater to many world-wide leaders from Nobel prize winners, a CEO of a fortune 500 company, a president of a country and multiple World Robocup champions.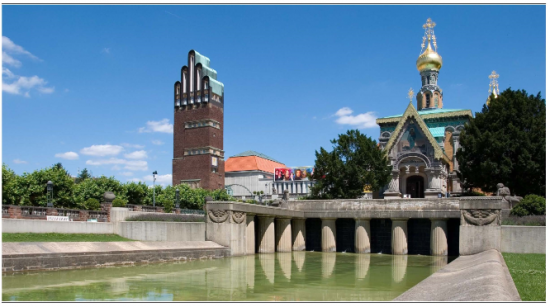 No wonder, they have a reference from Albert Einstein!
In 2009 TU Darmstadt embraced BYOD with the 5508 Series Controller managing the 1140 802.11n Access Points. Recently we talked to Thomas Vogel, the Head of Network Group and Andreas Liebe, the Network Services Manager who have over 15 years of experience managing WLAN environments. In this blog, we will describe some of the details of WLAN deployments using the 3850 Series Switch and the 5760 Series Wireless LAN Controller to address the new requirements in the school environment.
At a Glance:

Located in: 176 buildings in Frankfurt Rhine Main Region Darmstadt Germany

Number of wireless users: 25,000

Peak connected WLAN clients: 10,000

Teachers: 286

Research Associates: 2300

Administrative and technical employees: 1800

5760 WLC Controllers: 2 – Version 3.3.1

Number of Access-Points: 1150 units of AP of which 782 are managed by 5760's and 368 by the existing 5508 Series Controllers currently running 7.4.121.0

Management Platform: MRTG. Planning to migrate to Prime Infrastructure 2.1.

Security: TU Darmstadt policy is to allow only encrypted traffic and no authorized network access.

Sponsored Guest Access: Any member of the university is allowed to create limited-time accounts.
The IT team has observed the following WLAN trends at the school:
1. Devices have doubled every year for the last four years, a sixteen-fold increase in WiFi devices! The following picture shows you the number of network connections over the last 14 years with about 39K unique devices connecting in Mar 2014. To address their high density Lecture Halls, they are deploying 3850 series switches.
Density in the classrooms and halls is increasing with over 1100 students in the largest halls.
2. Most of their clients are already turning up to be based on 802.11n standard and some even with 802.11ac.
3. Users are using various types of new applications to collaborate with each other as well as access study materials over the eduroam. This is why they are using the Cisco Application Visibility Control(AVC) to visualize applications over WLAN.
4. Many of the users in their network are using IPv6 addresses.
Thomas Vogel, Abteilungsleiter Abt. Infrastruktur, Technische Universität Darmstadt: "Cisco Unified Access provides converged wired and wireless network with intelligence, performance, reliability and scalability that we need in a highly collaborative learning environment of our world-class academic environment."
Further WLAN statistics for TU Darmstadt can be observed here.
Based on One Policy, One Management, and One Network, the Cisco Unified Access solution delivers an integrated and simplified intelligent network platform that serves as the foundation for the Cisco BYOD Smart Solution. Cisco Unified Access allows IT to spend less time running the network and more time promoting innovation that can differentiate and transform the business. It allows organizations to empower their users to work their way.
For more on Cisco's Unified Access solution, visit www.cisco.com/go/unifiedaccess.