Education
Looking ahead to the future of hybrid education
How can schools and universities transform their institutions to support hybrid learning as a simple, sustainable solution for both educators and students? Learn about the latest solutions and tools as we look ahead to the future of hybrid education.
The Next Wave of Hybrid Learning
Webex is supporting the next wave of hybrid learning with Webex Classrooms, an easy-to-use interactive tool that allows educators and students to access classes and engage from anywhere on any device.
ISTELive 2021: Know Before You Go
ISTELIVE 2021 is just a few days away. Join us as we explore how Cisco technology is helping bridge students and teachers in the new hybrid learning classroom.
The Changing Face of TAFE
The Australian TAFE sector will play a critical role in Australia's economic response and recovery from COVID-19. This recent study and independent research provides a better understanding of what is happening at an institute and system level.
ASU REMOTE 2021- Know Before You Go
At our core, Cisco is an education company dedicated to building an inclusive future for all, by empowering educators with the tools they need to reimagine the classrooms of tomorrow. Learn more about what we're bringing to the conversation at the upcoming ASU Remote 2021.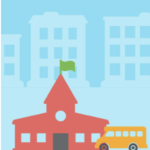 Explore our education solutions
Use our new interactive tool to discover how you can solve your higher education and k-12 challenges and accelerate business transformation.