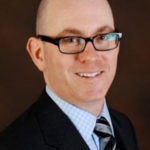 Written by Patrick Murray, Cisco  Sales Director – Media
For media content creators and broadcasters, speed from content creation to delivery is a business imperative. The Cisco Media Blue Print solutions were engineered to help media broadcasters enable their media workflows with expanding, innovative and agile IP and Hybrid Cloud architectures.
To learn more about IP migration, data center architectures and hybrid cloud, please join us at IBC Amsterdam, Stand F78, where you will learn how Cisco can help you:
• Accelerate ideas to audience with intelligent IP Fabric for Media and Hybrid Cloud
• Improve broadcast operations with Cisco real-time flow analytics
• Protect your workloads from Cyber threats
• Orchestrate the cloud for flexibility
• Achieve digital transformation through Collaboration tools
Your journey on the Cisco stand at IBC Amsterdam begins with content creation. We invite you to sit back and relax as an artist creates a digital caricature of you. While your likeness is being captured, you will be recorded on a professional-grade camera, provided by our friends at Grass Valley. This is content acquisition happening in real-time, where the content is (in theory) YOU!
After you have been digitized, the booth is organized to follow the stages of a media workflow where you can see live demonstrations of how Cisco helps broadcasters build modern IP-based workflows with rock-solid operations.
At your first stop in the workflow, experience how Cisco can help you transform legacy SDI infrastructure with scalable, intelligent, IP infrastructure, including real-time flow analytics. You will see how we have teamed up with industry leaders Grass Valley, Lawo, Sony, Nevion and Imagine, integrating our IP Fabric for Media, to manage and switch uncompressed sources with uncompromising reliability. (Pro tip: Watch how signal integrity is maintained and monitored, throughout the workflow. It's super cool.)
Next up, the journey continues with a demonstration of data center, virtualization, hybrid cloud and security solutions for media. See how the Cisco Media Data Center platform compresses, edits and distributes over-the-top (OTT) content.
Third, you will learn how Cisco is enabling the industry to review content in real-time — with collaborative messaging, meetings and white-boarding featuring our WebEx boards. Our virtual "meet the expert" will answer your toughest technical questions from miles and time zones away. How 'bout that?
At the final stop, find out more about how our Learning@Cisco team can help strengthen the IP-centric digital skills that are vital to today's broadcast and IT workforce.
If you'd like to hear more from us beyond the booth, Thursday, September 12th, the 2019 Devoncroft Executive Summit kicks off at The Koepelkerk, Renaissance Hotel, Amsterdam. If you are able to attend, you will have an opportunity to hear about some of the most pressing topics in media technology:
• The business case for remote production (REMI),
• Direct-to-consumer OTT services,
• The impact of cloud and virtualization,
• The transition to IP-based operations, and streamlining media supply chains
Cisco is once again a Platinum sponsor and we would love to see you there (click here for the logistics and an up to date agenda).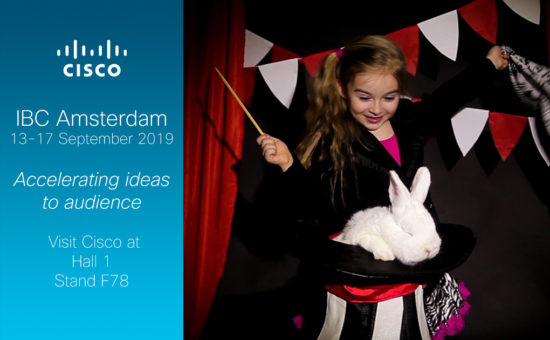 I hope you're as excited as I am to see what's in store at this year's show! It's going to be a fun IBC 2019. Come join us for a tour, the Devoncroft Summit, or a drink at the end of the day.
See you in Amsterdam!