Written by Craig Pasek, Product Manager, Transceiver Modules Group
We're excited to release a new addition to our portfolio of dual-rate pluggable transceivers: The 10/25G LR (Long Reach) SFP28 transceiver module, also known as SFP-10/25G-LR-S. Here's some info about the new product that you may be wondering about.
What is the SFP-10/25G-LR-S?
The SFP-10/25G-LR-S is a SFP (Small Form Factor), dual rate (10GE and 25GE), Long Reach (LR) transceiver for SMF (Single Mode Fiber) applications. The transceiver enables high speed connectivity between platforms that accept SFP28's at distances of up to 10km (~6.2miles) with appropriate software support.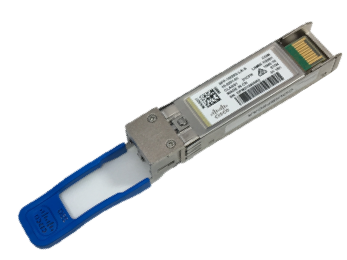 SFP-10/25G-LR Applications
SFP-10/25G-LR transceivers are needed in an assortment of applications including Enterprise, Data Center and Service Provider networks where transmission of 25G (and 10G) ethernet is used over SMF.
For Enterprise applications the SFP-10/25G-LR is used in the Intra-Building Backbone to connect Wiring Closet switches to Distribution switches and in the Inter-Building Backbone to connect Distribution switches to enterprises core switches and routers.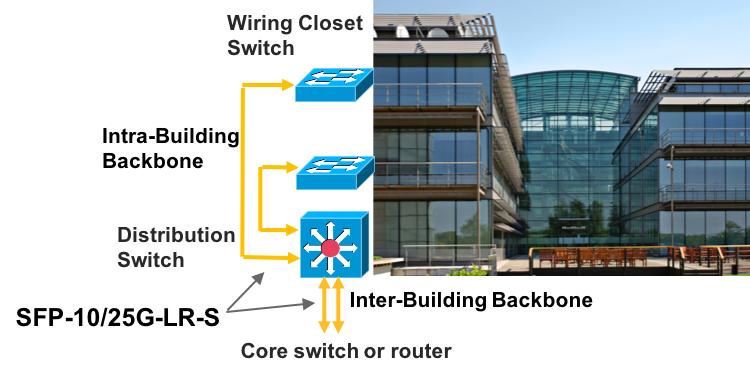 For Data Center applications the SFP-10/25G-LR is used to connect Top of Rack (ToR), Middle of Row (MoR) or End of Row (EoR) switches to Servers or to connector ToR, MoR and EoR switches to Leaf switches.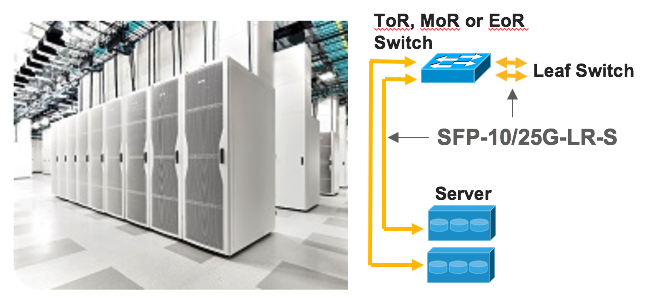 For Service Provider applications the SFP-10/25G-LR is used to connect the Service Provider Edge Routers that are in their Central Offices to their customer's routers or Node switch.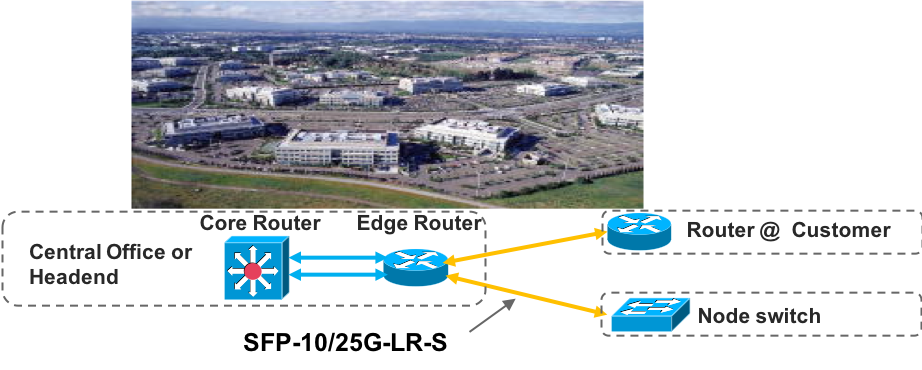 Cisco platforms that support the SFP-10/25G-LR-S
The SFP-10/25G-LR-S is supported in wide variety of Cisco platforms including Catalyst switches, Nexus switches, NCS routers and USC platforms. As support is being added to other Cisco platforms, please see the latest information at: https://tmgmatrix.cisco.com/
Other 25G transceivers available from Cisco
Cisco has a complete family of 25G transceivers including SMF & MMF (Multi Mode Fiber) transceivers, DAC (Direct Attached Cables) and AOC (Active Optical Cables) for a multitude of applications.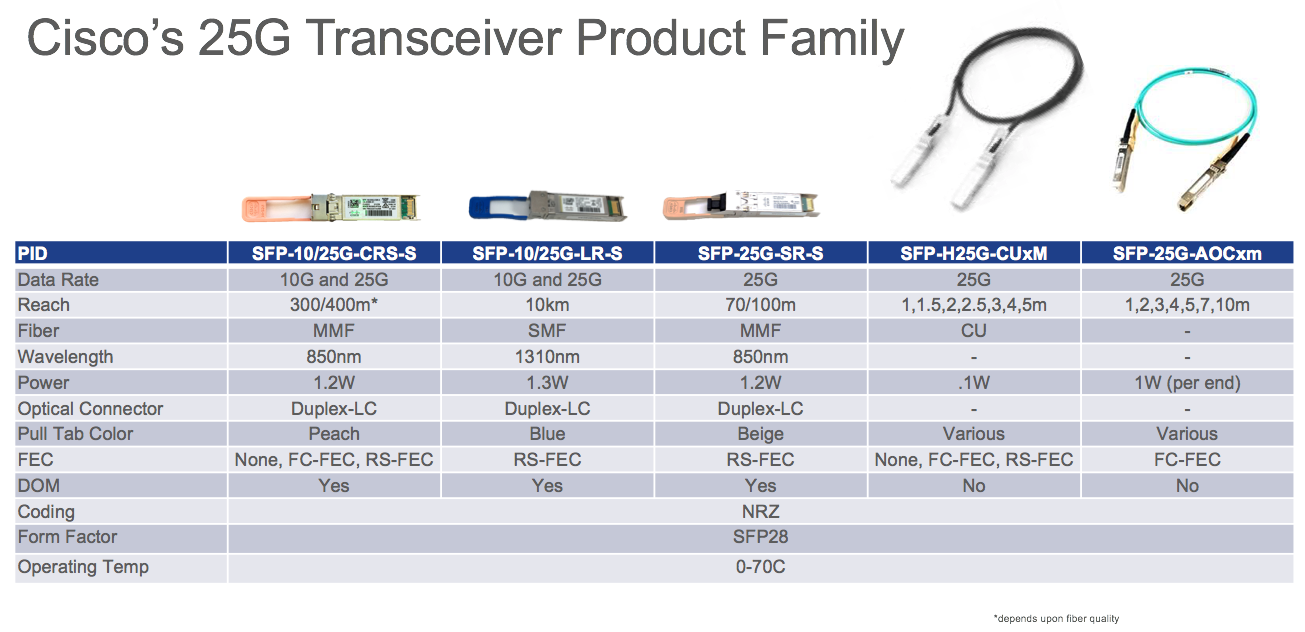 More information
A wide variety of information is available for the SFP-10/25G-LR-S and other Cisco 25G transceivers at:
The 25G transceiver blog posts:
Also see the videos: