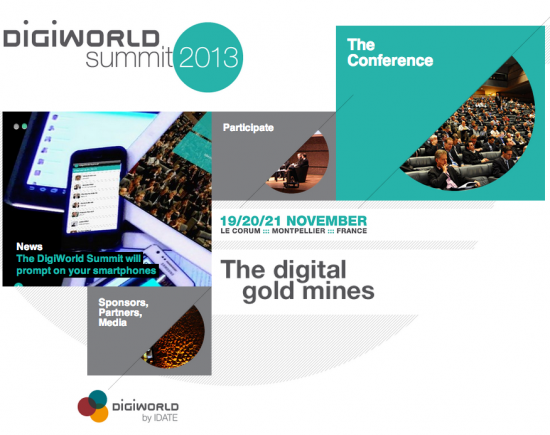 Montpellier, France this week hosted the 35th edition of the DigiWorld Summit whose overall theme was "The digital gold mines".
The event focused on digital innovation, especially its ability to create value with the emergence of new business models, and Cisco is a key member of the Digiworld Institute.
At the event it was clear that the digital ecosystem is unfolding in an unplanned and unpredictable manner. Some organizations are witnessing their revenues erode and wondering where the value is. Others are questioning the real contribution of digital innovation to growth. Yet, during the event it was clear that the multifaceted innovation both driven by, and driving, the Internet and digital technology is continually revealing rich new revenue opportunities and business models – new gold mines to be mined!
On behalf of Cisco, I presented the future of retail using our CMX solutions at the Digital Malls plenary session and showed how innovative retailers are using new business models to blur the lines between physical and digital – making it possible for increased customer engagement and satisfaction regardless of the traditional or merging channels used.
The theme of my presentation was how location based information is enabling the physical retailers start to create synergy between their physical stores and the emerging digital malls to address continually evolving mobile consumer trends.
The volumes of location data being generated today are large, and over the coming years it will become huge – you will not only have location data to consider, but also movement, usage, web, predictive, behavior, demographic, preferences, patterns etc…
The needs for real big data solutions to leverage this is rapidly emerging – the integration of real-time analytics, big data, rule-based engines, consumer preferences, CRM solutions, campaign management solutions, digital content & advertising providers etc. is all part of the emerging ecosystem that will enable this revolution become successful.
See the online media reports from the session here: http://storify.com/agenceondine/dws13-digital-mall
Digiworld Videos are here: http://vimeo.com/digiworldtv
For more information on CMX visit: www.cisco.com/go/cmx.