Healthcare
Cisco and Pure Storage Announce Epic Infrastructure Solution
The shift from paper to electronic health records (EHRs) has brought fundamental change to healthcare operations. Boosted by the 2009 HITECH Act, EHR adoption by hospitals is now near-universal at 96%, according to a HHS report. Digital medical records have helped streamline workflows, reduce errors, and improve coordination of care. Thanks to technology, we've said […]
See Healthcare Innovations at HIMSS17
If you are one of the 40,000+ Health IT professionals planning to attend HIMSS17, you already know that few industries have seen as much disruption and as many recent changes as healthcare. Digital transformation is evolving how clinicians and healthcare organizations personalize patient engagement, deliver remote care and collaboration, and simplify clinician workflows, all while […]
Seeing Security in a New Light
The most dangerous threats to your organization are the ones you can't see or stop. Cybercrime is on the rise—and the healthcare industry is particularly vulnerable because of the value of the data. Devices and data are growing by the second, creating incredible complexity and a dynamic threat landscape. No wonder 76% of IT professionals say […]
Capture the value of digital transformation in healthcare
[INFOGRAPHIC] Healthcare providers across the globe are recognizing the need for digital technology in their hospitals and practices. In Connected Futures, we shared an economic analysis of Digital Value at Stake, and the impact that comes from digitizing the ways clinicians, healthcare workers, and administrators do their jobs.
Bairnsdale Regional Health Service: Enhancing Accessibility of Regional Care
The practical reality of regional and remote communities in Australia is that they have been consistently disadvantaged in accessing specialist care.  Getting access to specialised clinicians, whether it has been for emergence room consultation, acute patient care or post-operative support has often involved delays and inconvenience for both patients and clinicians.   This translates to both […]
Empowering Healthcare Innovation at the Toronto Innovation Centre
There has never been a better time to innovate together, and a tour of the Toronto Innovation Centre will prove just that. Currently the only Cisco Innovation Centre in North America out of the nine across the world, we have a lot of opportunities around us. We are showcasing what is possible with digital transformation […]
Four ways to overcome telemedicine hesitation
It's 2017 and we're still waiting for the flying car (well, one we can afford). However, one futuristic vision is not only here – it's become a way of life. I'm talking about video communication. Sure, applications like Skype and FaceTime have been popular for a while. But recently, video has exploded into the […]
Join Cisco at HIMSS17
We are looking forward to participating in the HIMSS17 Annual Conference & Exhibition from February 20-22 in Orlando, FL.  If you are planning to attend HIMSS17, be sure to visit the Cisco booth (#1850) to experience healthcare solutions that empower innovation by streamlining clinician workflows, increasing collaboration, and improving patient satisfaction. Visit Cisco Booth #1850 […]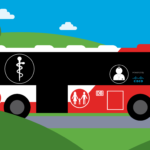 Discover Healthcare at HIMSS
Experience how Cisco solutions are transforming healthcare.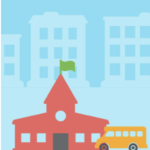 Explore our healthcare solutions
Use our new interactive tool to discover how you can solve your healthcare challenges and accelerate business transformation.