Cisco IT has always encouraged employees to use the tools that help them work most efficiently from anywhere on any device.
As the range of IT services we offered has increased, we noticed that the process of acquiring the various tools became complex and confusing. We had a number of different internal sites (aka "stores") within Cisco, each offering different systems for employees to request services.  This complexity impacted the user experience and productivity of these employees.
In order to simplify the employee experience with Cisco IT, we made the decision to consolidate all these different systems into a single online service catalog – effectively a unified e-commerce storefront for our IT services – where our employees could find services they needed to do their jobs.
We thus created Cisco IT's "eStore".
Our goal was to improve employee satisfaction, decrease support costs, and increase employee productivity. We had to find a way to increase adoption and transparency of our existing IT services.
Cisco IT knew that a platform to consolidate these services into one unified service request system could be built on top of Cisco Prime Service Catalog, our own end-user portal and service catalog solution. This solution provides enterprise IT management capabilities that enable entitlement, approvals, service taxonomy control, and even chargeback.
Since deploying the solution, the eStore has become the single place where all our employees can conveniently find internal Cisco IT services and applications they need to stay productive. It's yet another Cisco on Cisco example, where we've deployed our own technology to meet the needs of our internal customers.
We offer a range of IT services in the eStore, from apps for your mobile phone to a new laptop and the software for that laptop – including support for Bring-Your-Own-Device (BYOD) – to data center infrastructure services in our private cloud.
So in essence, we are combining a traditional IT service catalog with the capabilities you would expect from Cisco IT in a mobile, cloud, and BYOD world.
Cisco IT's eStore is powered by two important components: Cisco Prime Service Catalog (for offering IT services to our employees and managing the service request process) and Cisco Process Orchestrator (which handles the automated provisioning of service requests through integration with other systems).
To see a see a live demo of the Cisco IT eStore, visit us at the Cisco IT booth this week at Cisco Live in Orlando. Karen Doria of the eStore team will also be in the Cisco Prime booth to talk to customers about the Cisco IT eStore – she can share some of the lessons learned, best practices, and benefits from our own service catalog deployment.  You can also see a demo of the Cisco Prime Service Catalog and find out how to deploy the solution for your own organization.
To learn more about Cisco Prime Service Catalog, please visit http://cisco.com/go/service-catalog.
To get more insights on Cisco IT and our Cisco on Cisco success stories, please visit http://cisco.com/go/ciscoit or follow us on twitter @CiscoIT.
Guest blog by: Adel Du Toit, Cisco IT Manager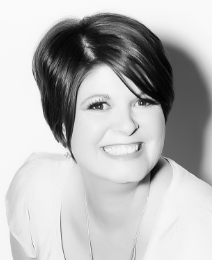 Adel is an IT Manager based in the UK in the Communication and Collaboration IT group.
She is the Service Owner and Manager leading the eStore team and has been driving the eStore Vision since its inception about 2 years ago.   She strongly believes that IT needs to focus on user experience and find ways to make acquiring IT solutions internally as easy as possible. Cisco's eStore is powered by the Cisco Prime Service Catalog solution.
She has been at Cisco since 2000 and has held various roles in IT, ranging from messaging to collaboration and implementing various Web 2.0 and collaboration technologies, including Webex Social.