This post was written by Cisco Intern (now full-time employee) Rachel Spector.
After interning at Cisco for four consecutive summers, I am often asked why I kept going back. It's a fair question since there were so many different experiences I could have had at other companies – but there are five key reasons why Cisco is only the place for me!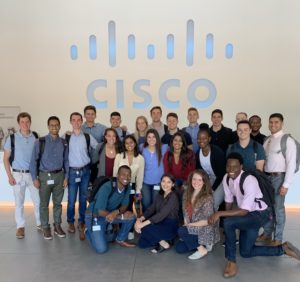 1. Supporting Women in Tech – Cisco's commitment to diversity and inclusion is unlike any other company I have seen! They're passionate about bringing as many different perspectives and people to the table as possible and stress the importance of how our differences make us stronger. This, alone, was a priority in my decision to keep coming back summer after summer.
My Electrical & Computer Engineering major at school has some of the fewest women in it, so I am used to working and spending much of my time with men. However, at Cisco, there is an amazing emphasis on not only bringing more women into the company but keeping them here and supporting them along their career path.
There are dedicated clubs – or as Cisco refers to them, Employee Resource Organizations (ERO) – that provide a welcoming space for women in tech to share their experiences and support each other.
2. Ability to work on supportive teams – Throughout my summers at Cisco, I have met some incredibly amazing and intelligent people, and everyone is willing to sit down with you and answer all the questions you might have! From interns to executives (even at the end of Q4) – we all find the time to sit down and work through things together.
For projects, I've even had to reach out to Cisco employees all over the world – and have only been met with colleagues who are dedicated in helping me get the job done. Cisco is truly a supportive environment that sees interns and new-in-career employees as one of their strongest assets, bringing in new ideas and insights.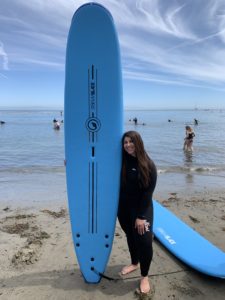 3. The opportunity to bring my passion for technology to work every single day – Cisco values innovation in a way that very few other companies do. This is made clear to me through the amount that Cisco invests in Research & Development and acquisitions.
Every summer that I returned, there were new features or a newly acquired technology that had been added to Cisco's technology portfolio. I was constantly learning how these technologies work, as well as how they could be applied to different customers and verticals. I know that as I continue in my full-time role, Cisco will continue to innovate and acquire technologies I will need to learn.
And, even as an intern, I have been encouraged to spend time on personal development – like working on my own coding skills and developing an iOS app by myself – that's something that had been on my bucket list for a long time!
4. Every single day is different – Being a technical sales intern has allowed me to work on amazing accounts, including Netflix and Fitbit, as well as my school's hospital, The Ohio State University Medical Center ― one that was personally important to me. I have been given the opportunity to look at Cisco's vast profile of technology and think outside the box at how Cisco's solutions can bring valuable and important business outcomes to customers.
I loved being able to collaboratively brainstorm how Cisco technology can create a more interactive shopping experience at a retail store or how Cisco technology can improve a patient's experience at a hospital.
Work does not get boring when the work you do can positively change the lives of millions of people!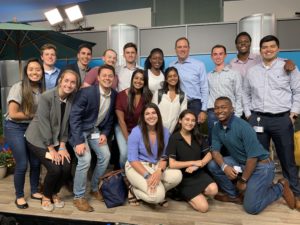 5. Cisco literally changes the world and helps millions of people… and stays humble while doing so – Not only does Cisco sell technology that allows us all to connect, but they are connecting the previously unconnected; giving opportunities to underdeveloped and underserved areas to change the lives of millions.
Yes, Cisco is a Business-to-Business company. It's one you may confuse for another similarly sounding food company – but we're also working hard, every day, to better our global communities. You may think we're just a tech company – but we're a tech company with heart, and that makes me very proud to be a part of.
There is no doubt that, for me, there was only one company that was worth spending my summers at. I'm even more thrilled to say, however, that my next chapter at Cisco is now beginning – as I'm officially joining the Cisco team full-time as part of the Cisco Sales Associates Program where I'll be an Associate Systems Engineer!
Having such an incredible experience these past four summers, I can't wait to see how every day at Cisco will unfold!
Want to join our incredible teams? We're hiring. Apply now.