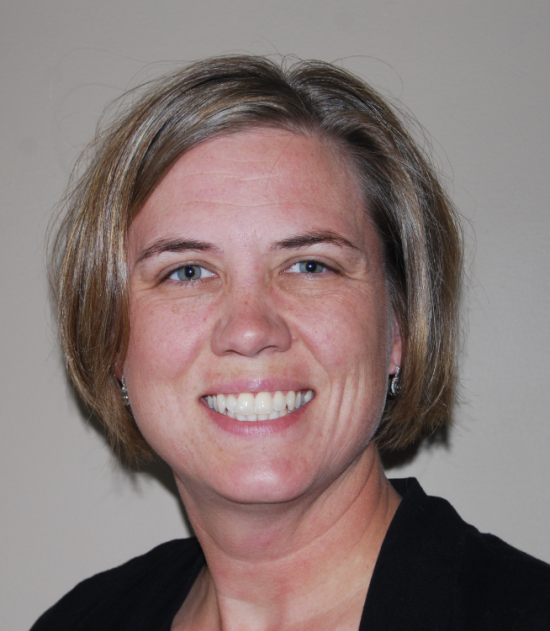 Written By Gina Nienaber, Marketing Manager, SP Product and Solutions Marketing
This is the first blog out of a series of three covering  "What is the Evolved Programmable Network (EPN) Era and Why Evolved Programmable Network (EPN) Now?"
Those of us who have been around in the industry for a few decades will remember the first arrival of the "big bad wolf" that tried to blow down the service provider's house. This wolf presented itself in the form of the commoditization of IP services and high traffic growth rates that limited service provider profitability options forcing them to move away from dedicated TDM-based networks that supported a single video, voice, data, or mobile service. Service Providers partnered with Cisco (and others) to build more scalable and lower costs converged IP Next Generation Networks (IP NGNs) and entered the IP NGN era. In doing so, a new wave of innovation and service revenues followed.
Until of course, "the big bad wolf" arrived on the scene again, also known as "exponential traffic growth, especially in mobile video, and this time he brought his friend along for the ride – the Internet of Everything (IoE).  Cisco VNI predicts IP Traffic alone will grow 300 percent to 1.4 zettabytes annually by 2017. Most of you are already experiencing the pains of exponential traffic growth and some of you believe, as we do, the next wave of dramatic Internet growth will come through the confluence of people, process, data, and things — or the IoE! And IoE predictions are off the charts as well.  Cisco estimates that 99.4 percent of physical objects in the world are still unconnected. With only about 10 billion of the 1.5 trillion things currently connected globally, there is vast potential to connect the unconnected via the IoE.
When you combine exponential traffic growth with IoE impact on the horizon what do service providers get?  You guessed it – cost and network complexity are rising at a faster rate than revenue. In order to deal with these challenges, (I would rather call them opportunities), network transformation is not optional, but essential for the next wave of growth and propriety.
This might also be a good time to mention the major innovations in cloud and virtualization technologies such as SDN and NFV are allowing for new agile competitors to enter into the market and are challenging traditional providers for their revenue streams by changing the service delivery game and giving the customer control over their service instantiation with consumption based business models.  If you would like to review a quick snapshot of the challenges providers are facing today see the Cisco EPN At-A-Glance.
Are you convinced we need to move from the IP NGN Era to the EPN Era Yet?  If not keep reading – you will be.
Why Evolved Programmable Network?
Why take the time and energy to transform the network? Why isn't my IP NGN good enough?
In order to deal with todays "big bad wolf", Service Providers must transform their networks to transform their business and in turn scale in ways never seen before.  For instance, the IoE requires networks to scale not only bandwidth, but also compute and control functions to manage policies and to program responses with precise results in the expected timeframe. Think of this as moving away from a "set and forget" service model to a highly specialized resource driven "time of use" service model where automation, programmability and service velocity are king, thus taking full advantage of bandwidth, compute and control resources. This is exactly why the Cisco EPN was announced during the Cisco Network Convergence System (NCS) launch back in September 2013 – specifically to address the next era in networking and to answer service provider's most difficult business challenges of today and tomorrow.
A competitive service provider in the EPN Era will tap into innovations in automation, virtualization and orchestration – and while we haven't mentioned it yet, they will also simplify and restore the end-to-end IP connectivity model in the network with the use of IPv6-Centric Networking – a key ingredient of EPN. You can learn more about that subject by following our in-house IPv6 expert blog posts – Cisco Fellow, Mark Townsley and Senior Director of the IPv6 High Impact Program, Alain Fiocco. A little hint for you, check out how complex networking has become and how much power will be restored to the traditional provider by implementing an IPv6-Centric network.
EPN in a Nutshell
The Cisco Evolved Programmable Network is a natural evolution of the Cisco IP NGN. It improves upon the network infrastructure by uniting physical and virtual devices to form an end-to-end, unified multilayer fabric for an open, programmable, and elastic network extending into the data center.
Wait – translation…. English please?
This next phase of networking adds the following to your existing IP NGN to make an EPN:
Virtualization
Programmability and Control
IP+Optical Convergence
The Cisco EPN is the foundation layer of a Cisco Service Provider open network environment that integrates the physical and virtual network and data center infrastructure across a flexible and elastic fabric. It works with the Cisco Evolved Services Platform (ESP) to create a common operational model, allowing automation and orchestration of resources and services (Figure 1). Using open application programming interfaces (APIs) across and between all layers, the Cisco EPN and Cisco ESP work together to automate a new class of carrier cloud services across both multivendor and legacy environments.
Figure 1: Cisco SP Architecture
The Cisco EPN was designed to use SDN, NFV, and open source technologies to enable the delivery of innovative service offerings based on the following key architectural tenets:
Open
Elastic
Virtualized
Secure
Resilient
What should carriers consider as they look to transform their business by embracing the EPN Era and partnering with Cisco to build an EPN?
The breadth of infrastructure solutions offers an opportunity to deliver meaningful levels of network convergence to simplify and reduce operational costs. The data center and network are fusing together with the advent of cloud-based service offerings, making it critical to be able to shift and scale bandwidth, control, and compute resources to meet business demands.
Comprehensive orchestration capabilities should be open and provide multivendor support for best-of-class innovations and services.
A suite of Virtual Network Functions that span across mobile, video, security, and managed business services provides the best opportunity to take full advantage of cloud resources.
Validated design and performance guides are needed across both network and cloud service offerings.
Why Cisco?
The Cisco Evolved Programmable Network (EPN) provides the essential capabilities that service providers need to expand their business models and accelerate time to revenue for new services. Cisco software and hardware solutions offer the following benefits:
Easy to buy: The Cisco EPN provides flexible purchasing opportunities for both physical and virtual assets, allowing for the provider's architecture to be open, programmable, virtualized, resilient, and secure across the core, edge, access, optical, and data center.
Easy to deploy: The Cisco EPN working in conjunction with the Cisco ESP requires fewer tools and is based on entirely open interfaces to enable multivendor deployment.
Easy to sell new services: Cisco EPN automation and orchestration capabilities help simplify the creation of new services, accelerate the sales process, and improve time to market while increasing revenue growth from personalized high-value services.
Easy to manage: Service providers using the Cisco EPN can dynamically shift application and service workloads between resources to reduce costs.
Stay tuned for Part 2 and Part 3 of our EPN Blog Series.
To learn more, contact your local Cisco account representative, or visit the following site.