Here is something fun you can do today with your smart phone or tablet. It's an app that brings the Internet of Things alive from a newspaper or screen.
How to get it:
1. First, go grab a copy of today's global Wall Street Journal and find the Cisco TOMORROW Starts Here ad, which is in the center of section A. ( From your computer, you can also print or view a copy of the ad.)
2. Download the Cisco app (available for iPhone, iPad and Android) from Cisco.com/app or from the Apple App Store or Google Play.
3. Start the app and touch the Wake up an Ad icon.
4. Press Start to wake up the ad.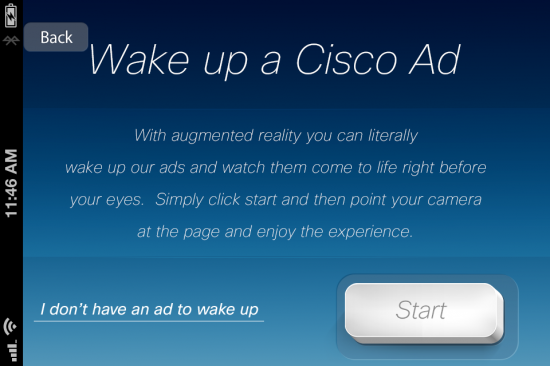 (Again, if you don't have the actual ad you can also print or view on the screen a copy of the ad from your computer.)
5. Point your phone or tablet at the ad…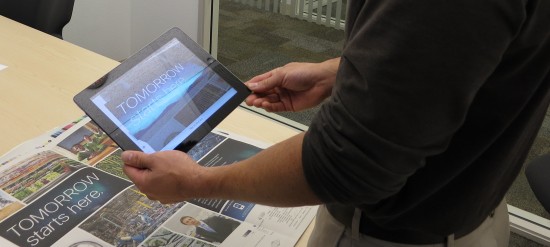 6. Choose "Newspaper Spread" when the translucent overlay appears.
7. Enjoy playing with the interactive experience!
We've gotten some fun comments from Cisco employees during the testing, including these two:
 SO cool! My kids actually watched the videos with me (ages 5-1/2 and 4); their verdict: "OOOH, look — the people are MOVING!!!"

Wow! It's just like Hogwarts!"
Enjoy!