Co-authored by David Roberts and Bhavik Adhvaryu.
The race to 5G is on! Market and Markets recently estimated that the market for 5G service provider-delivered services will grow to $123B by 2025, compounding at 18% annually. Both 4G and 5G technologies rely heavily on new cloud-based infrastructure that is very different from the "single box" physical appliances of the past. These new technologies promise a more flexible service architecture but are also demanding more knowledge and skill from service providers. Cisco has found that many service providers are struggling to design and operationalize these technologies.
Today, we are delighted to announce availability of the Cisco Cloud Services Stack for Mobility. This is a new cloud-based mobile core solution that combines best-in class components from Cisco and delivers a pre-designed, pre-validated, and pre-characterized building block for 4G and 5G core implementations. Instead of struggling with the challenge of integrating a diverse set of individual products into a working, operational system, service providers can get to market quickly and easily with Cisco Cloud Services Stack for Mobility. By integrating a full technology stack, service providers will reap the benefits of decreased risk, faster time-to-market, and lower overall costs, both up front and over time.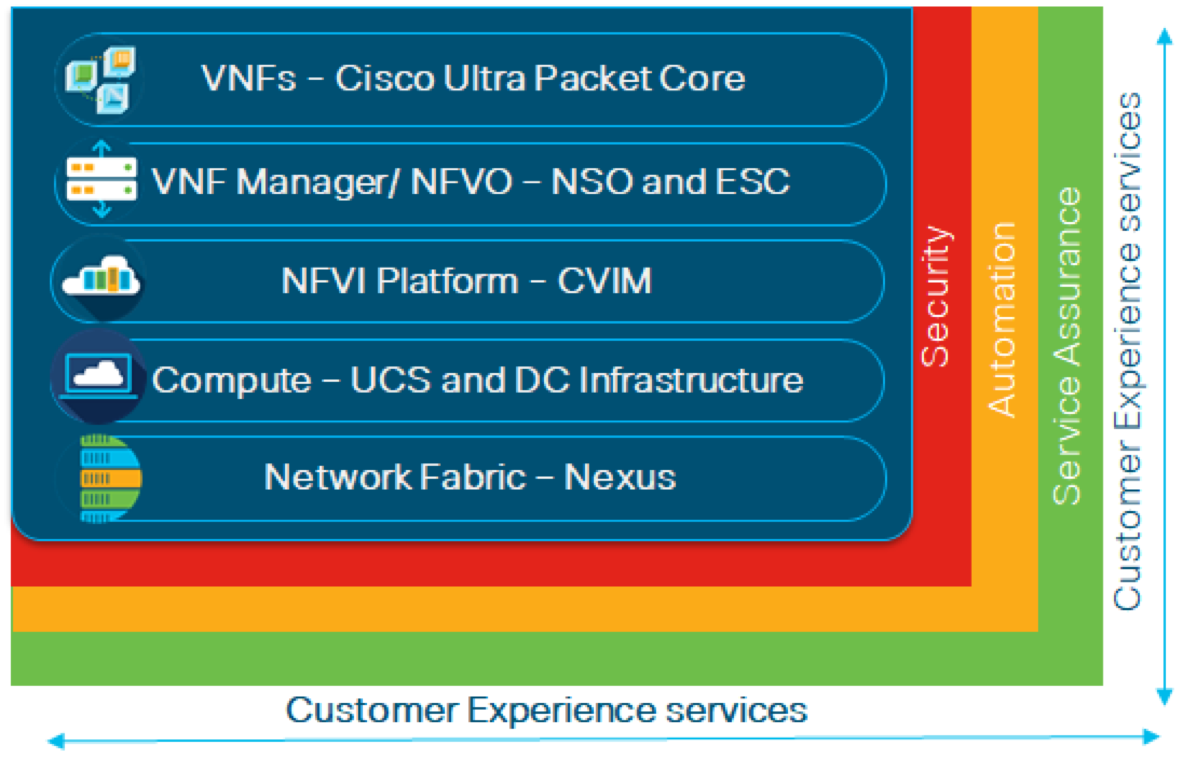 Figure 1: Cisco Cloud Services Stack for Mobility: Best in Class components
Let's look at some of the reasons why.
The Complexity Challenge
Over the last several years, the European Telecommunications Standards Institute (ETSI) has defined a standard for building networks based on network function virtualization infrastructure (NFVI). Originally, the ETSI NFVI standards had a goal of making it easier for service providers to combine multiple components from different telecom equipment manufacturers into a working network. Initially, many service providers tried to design, build, and deploy their own network architectures based on the ETSI NFVI model, but few have succeeded. One of the fundamental reasons for this lack of success was the sheer complexity of the problem. A full network may require tens or even hundreds of virtualized network functions (NFVs), running on multiple types of hardware, and automated and orchestrated by a wide range of software systems. The permutations and combinations for all these components quickly grow astronomically. This exploding complexity has resulted in spiraling integration costs, delayed product introductions, and even some cancelations. Even when programs have succeeded in being deployed, the increased complexity results in escalating long-term costs. Technology experts must be retained, debugging is more complicated, and components must be maintained and tested together in dedicated test labs run by the service provider. Further costs and challenges – the "hidden costs of service provider private cloud" – are illustrated in the following diagram.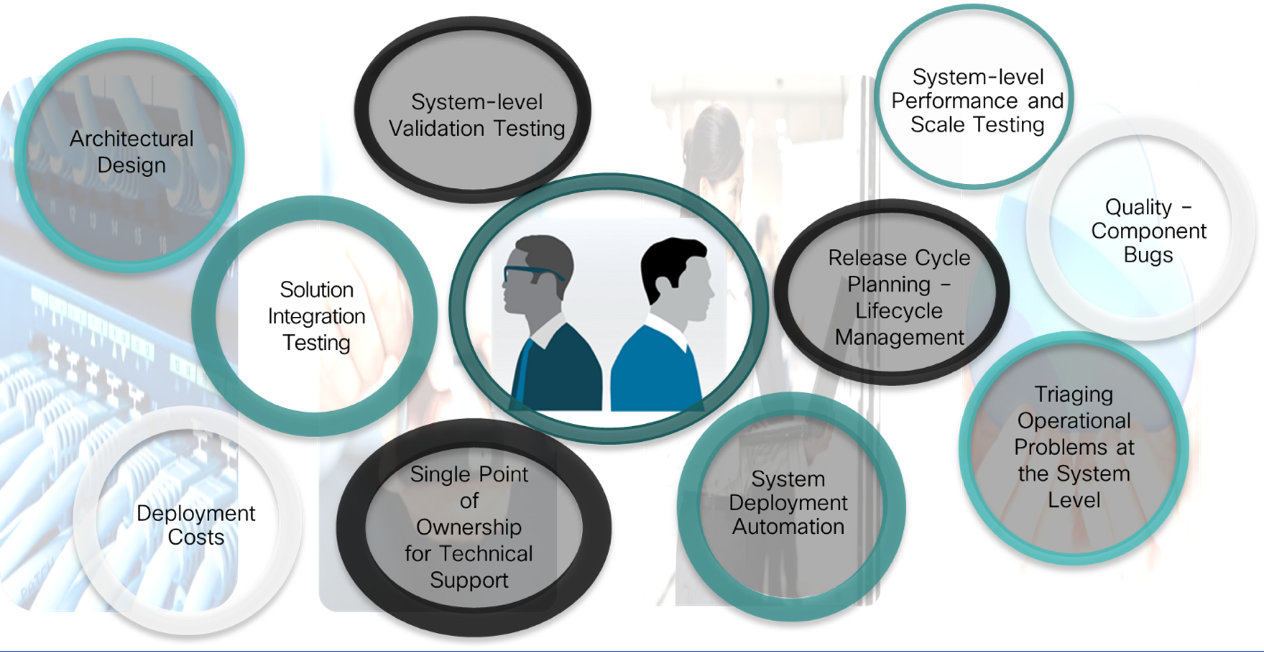 Figure 2: Challenges of Service Provider Private Cloud that Cisco Cloud Services Stack for Mobility Seeks to Address
Learning from the Toughest Networks on Earth
Over recent years, Cisco has delivered major 4G and 5G deployments at service providers around the world. These include:
The world's largest virtualized network at T-Mobile (USA)
Our most aggressive greenfield 5G-ready cloud platform at Rakuten (Japan)
One of the most automated deployments at Vodafone Idea (India)
One of the world's most ambitious rural 5G trials at 5G RuralFirst, in the UK
During the course of these deployments, Cisco learned a lot about NFVI and how to deliver a successful outcome. We leveraged from the transformational engagements and knowledge garnered to conceptualize a unique solution. Cisco Cloud Services Stack for Mobility packages the hard-won product and deployment experience from these demanding environments into a ready-to-buy solution that allows other service providers to get to market quickly, with a reliable, low-risk solution at a greatly reduced price.
Standardization is Key
In many past deployments, service providers specified their own unique technology stacks, mixing different components from different manufacturers with abandon. Unfortunately, this created lots of compatibility problems. We found that the more we standardized on a set of fixed components, both hardware and software, the more we reduced the complexity and resulting problems. Furthermore, with the right solution engineering combined with Cisco methodology and automation capabilities, it enabled us to validate and secure the stack making it easier to deploy with predictable outcomes. Also, while testing was still important, we could focus testing on a smaller set of permutations and combinations to deliver quicker results.
Cisco Cloud Services Stack for Mobility is built on this experience and via a Cisco design blueprint, combined with the market-leading Cisco Ultra Packet Core, Cisco Virtual Infrastructure Manager (CVIM), Cisco Network Services Orchestrator (NSO), and the Cisco Unified Computing System (UCS), and Cisco Nexus data center networking fabric into a single Cisco-architected solution. Cisco Cloud Service Stack for Mobility has undergone extensive system-level functional, scale, performance and security penetration testing. The solution is automated using Cisco NSO.
This focus on standardization and complexity reduction delivers huge benefits. We have observed that customers can achieve operational readiness with a 20 to 40 percent reduction in consulting services compared with previous full-custom stack deployments.
The Cisco Cloud Services Stack for Mobility includes Cisco Solution Support which offers a primary technical support point of contact across all components of the stack. This results in up to 44% faster resolution times*[1] for complex issues compared to product alone. Contrast this with the "vendor blame game" that is all too common in current generation Service Provider Private Cloud deployments. Finally, experts from the Cisco Customer Experience (CX) team globally, can deliver all the professional services required to accelerate deployment and optimization of this sophisticated stack.
Get to Market Faster, for Less, and Win
Cisco Cloud Services Stack for Mobility is Cisco's solution to the fundamental challenges of building 4G and 5G networks based on NFVI. Using Cisco Cloud Service Stack for Mobility, service providers can get to market faster, with lower risk, and less cost. In so doing, they can win the race to 5G.
You can learn more about Cisco Cloud Services Stack for Mobility by contacting your nearest Cisco account team.  For further information on the technical capabilities of this solution, please click Cisco Cloud Services Stack for Mobility At-a-Glance.
---
[1] Source: IDC, 2017