The previous blog on CleanAir went in depth on how MSE uses CleanAir information to locate interferers and the impact zone for each interferer. This blog takes a step back and gives an overview of the CleanAir technology.
How Interference Affects Your WiFi
802.11 devices operate in the 2.4GHz and 5GHz unlicensed bands. These are unregulated and experimental bands. As such, there are way more non-802.11 devices, including but not limited to cordless phones, video cameras, microwave ovens, Bluetooth headsets, DECT phones and even X-Boxes. Now even more devices are coming out that emit in these bands. These devices interfere with your WiFi network since they don't work cooperatively with 802.11 devices, causing reduced network capacity and coverage, poor quality of voice and video, and link failures.
When an 802.11 device is ready to transmit and it senses interference, it will hold off transmission until it is finished.  If it is in the middle of a transmission where it has sent a packet and never receives an acknowledgement, then it will try to send the packet again. Issues like these  impact the throughput and capacity of your Wireless Network. An interferer like a microwave oven, which emits interference on a 50% Duty Cycle, will reduce the throughput by 50 percent. In the case of an interferer like a video camera, which emits interference at 100% Duty Cycle, when seen at Access Point above CCA threshold will stop the Access Point from beaconing. Due to this clients will not attempt to associate.
The only way to solve this problem is remove the interferer or change the channel—and that's not easy either. An interference issue can be mitigated if you manually remove the interferer or change the channel. However, there is a prerequisite to identify source of interference and what channels it might be affecting, so for mitigating interference issues you first need detection capabilities.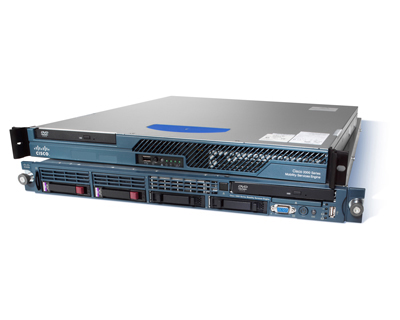 Interference Detection and Mitigation with Cisco CleanAir
Cisco CleanAir solution not only detects the source of interference, but also automatically changes the channel on which the WiFi network is operating to a channel clear of interference. This is done with a dedicated best-in-class spectrum analysis chip that resides within Cisco CleanAir Access Points.  The built-in spectrum analysis chip and software does all the classification of devices.  What is sent from the AP to the wireless controller and Prime Infrastructure (PI) management system are interferer records and channel air quality metrics.
AirQuality is a metric that indicates how good a channel is for WiFi communication. The Air Quality Index is calculated right there in the AP and is measured on a scale from 1 – 100, where 100 is excellent and 1 is poor.  In essence, AirQuality is a measurement of non-wifi and adjacent channel interference. Every device that is classified is assigned a severity, which is measured on a scale from 0 – 100. Severity of 0 means device is not severe and a value of 100 means device is extremely severe and can severely impact wireless communication. Severity accounts for the type of device, Duty Cycle and Power as measured at the radio.  The AirQuality Index is derived from the severities of all interfering devices affecting the radio/serving channel.
Interferers are classified and sent to the controller from the access points. Interferers don't have digital signatures, so if more than one access points detects a single interferer, then each access point which hears it will report it as a separate interferer. The WLC will identify them as unique interferers despite being the same interferer, so there is a potential for the system to be flooded with duplicate interferer reports.
To solve this problem, the controller has some merging and clustering algorithms in place so that only one Interferer is reported to MSE or PI. The controller forwards the interferer information to the Mobility Services Engine, which has interferer location algorithms in place to locate the interferer on a map. Interferer information like Duty Cycle, affected channels and severity is presented whenever user hovers over any of the interferers on the map.
An interferer ZOI (Zone Of Impact) metric is displayed as a circle where radius indicates the impact zone and opacity is the severity of the Interferer. If multiple interferers are close in proximity to one another, then their zones can overlap, thus increasing the opacity, which could indicate that the interference is severe enough in that zone to affect WiFi communication.
With Cisco's CleanAir solution, you can not only detect which interferer is disrupting your WiFi, but also which channels it is affecting and where it is located.  The same can be done for multiple sources of interference simultaneously. All this can be done with great accuracy which differentiates CleanAir solution with what the competition offers.
Cisco Radio Resource Management consumes this information and helps in mitigating Interference issues by calculating alternate channel and power plans. There are a couple of mitigation approaches that RRM Module can use. One is Energy Detect RRM which works off the AirQuality metric on a per Access Point basis and the other is Persistent Device Avoidance where It does some predictive analysis so that access points stay away from channels where persistent interferers like microwave ovens are detected.
Interference detection and mitigation is the complete solution that Cisco CleanAir provides. What is important to remember is that spectrum intelligence information is directly reported to RRM as an input and highly integrated into the resulting RRM solutions.
Security with CleanAir
Interferers can not only affect your WiFi communication, but also violate security policies. Some of the common interferers are jammers, video cameras and even Bluetooth in certain cases. Once a device is categorized as a security risk interferers, Security Risk Alert is sent to the PI whenever it is detected in the network. All categories of interference can be designated as security Risk – and is customizable under user control.  This allows modeling of individual networks policies
Drill Down with Cisco Spectrum Expert
PI also provides a drill down option where you can launch the popular Cisco Spectrum Expert right from the PI. The Cisco Spectrum Expert is a layer 1 Spectrum Analysis tool which allows the user to view the 2.4 and 5 GHz band by connecting to any CleanAir Access Point in any mode, local, monitor and se-connect mode.
How we stack up against the competition
CleanAir Plus MSE Offers
When it comes to interference detection, classification and mitigation, you can't go wrong with Cisco CleanAir. To learn more, please visit www.cisco.com/go/cleanair. For more on the Mobility Services Engine, visit www.cisco.com/go/mse.