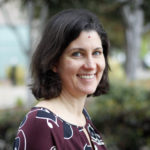 This post was written by Maria Gorsuch-Kennedy Senior Manager, Supply Chain Social and Environmental Responsibility at Cisco. 
At Cisco, we believe that making the world a better place with our technology begins with how that technology is made. Like many companies in the electronics industry, our products contain metals such as tantalum, tin, tungsten and gold. We know that at some mines there are serious risks to human rights and the environment. We want to be sure that our products and the materials in them are ethically sourced.
Using technology to drive visibility and positive impact
Cisco's products are made by a complex global network of manufacturing partners and component suppliers. Tracing back through this chain of suppliers to the source of the minerals in our products is challenging. Today, through collaboration with our suppliers and peers in the Responsible Minerals Initiative, we can identify the smelters that refine the minerals and assure that they have responsible sourcing practices in place. However, we are not yet able to trace the minerals in our products back to the mines. Without that insight into the point of origin, it is difficult or impossible for companies to address the human rights and other risks in the mining communities specific to their supply chains.
The development of emerging technologies now has the potential to provide visibility to the minerals' source in a way that also protects confidential business relationships. This means companies' sustainable sourcing strategies can evolve in important new ways.  By seeing the source, we can target more of our efforts to tackling issues of human rights and environmental protection at the mines from which our minerals originated. We can do more good, opening up new possibilities for peaceful economic development in mining communities that have suffered real challenges.
Addressing the challenge through innovation
Excited by the possibilities, we decided to begin the process of addressing the challenge and gain a fresh perspective by hosting an innovation event focused on securing the digitized supply chain with the power of blockchain. During the two-day lab, executives from Cisco and three customer companies developed a concept that would provide mineral tagging and traceability for the first mile of the electronics supply chain.
The next step of the process was to learn by doing. A team traveled to Rwanda to visit artisanal and small-scale mines that wanted to improve their due diligence practices and consult with the government agencies and NGOs that support those mines. The team met with three mine operators and conducted three types of research: observation, interviews, and prototyping.
Sharing what we've learned
We've compiled the results of our field study and other research into a white paper, "Seeing the Source: Using blockchain as a traceability tool in the minerals supply chain." We created this paper in collaboration with BSR, a global nonprofit organization that works with its network of more than 250 member companies and other partners to build a just and sustainable world. The whitepaper talks about our work with our partners to design a blockchain solution that can transform due diligence.
Here are three key takeaways:
1. Collaboration is important
It probably isn't a surprise that one of the biggest "aha" moments has less to do with technology and more to do with people. Collaboration at all levels is necessary to address systemic challenges of traceability and responsible sourcing. We can't solve these problems on our own, or even just within our own supply chain. We must collaborate with customers, peer companies, other industries, suppliers, policy makers, NGOs, mining companies, and mining communities.
2. Technology needs to work everywhere
The integrity of the data is paramount and innovative tagging methodologies are required. Any technology solutions we use also have to be able to work in remote environments and be feasible for all kinds of mining operations, particularly artisanal and small-scale mines.
3. Good behavior should be reinforced
Positive feedback loops that encourage adopting sustainable and ethical procurement practices are essential. Systems need to be designed so they encourage and incentivize more transparency and provide better opportunities for responsible mines and miners. It's about more than getting visibility to the source, it's about driving positive change for people in mining communities.
What's next?
Using blockchain won't solve every issue, but it can be a powerful tool to overcome many minerals supply chain challenges because it provides trust, immutability, and transparency. Our research is ongoing, and we plan to map a chain from a mine through to a component supplier. Our goal is to test the blockchain solution's ability to enable sharing of important responsible sourcing data while also protecting confidential business relationships. Then we can collaborate with others to work toward solutions that will enable a more transparent and sustainable minerals market.
We're actively looking for suppliers, customers, and peers to help us test this new technology. It has the potential to transform the way we do diligence and the way we support responsible sourcing.
If you're interested in working with us, please contact: responsibleminerals@cisco.com
For more information on our Supply Chain Sustainability initiatives, please visit our website.