Seventy-five million youth around the world are unemployed, yet in Brazil, Germany, India, the United Kingdom, and the United States, more than half of all employers are unable to find enough skilled entry-level workers.  How do we help youth around the world get the opportunities to build a bright future for themselves and become forces for positive change? This is the topic that Cisco Chairman and CEO John Chambers will be discussing at the 2013 Clinton Global Initiative (CGI) Annual Meeting this week in New York. He is speaking Wednesday morning, September 25, in a breakout session entitled CGI Conversations hosted by CNN's Piers Morgan, along with Chelsea Clinton; Muhtar Kent, the Chairman and CEO of the Coca-Cola Company; and Peggy Mativo, Founder and Executive Director of PACEmaker International. The panel discussion will be recorded for broadcast on CNN.
The Clinton Global Initiative is a non-partisan organization that convenes global leaders to devise and implement innovative solutions to the world's most pressing problems. Its mission is  to turn ideas into action. CGI hosts an annual meeting in September, scheduled to coincide with the United Nations General Assembly. Throughout the year, CGI helps its members – primarily corporations, nongovernmental organizations, and government leaders – maximize their efforts to create positive change. As the CGI website states, "Past annual meetings have brought together more than 150 heads of state, 20 Nobel Prize laureates, and hundreds of leading CEOs, heads of foundations and NGOs, major philanthropists, and members of the media."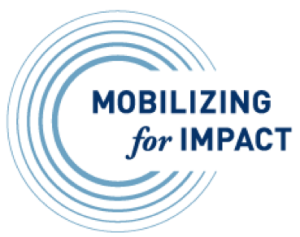 The Clinton Foundation reports that as of 2013, CGI members, including Cisco, have made more than 2300 commitments, which have improved the lives of over 400 million people in more than 180 countries. When fully funded and implemented, these commitments will be valued at $73.5 billion. The 2013 Annual Meeting will bring CGI members together under the theme "Mobilizing for Impact" to drive effective action on global challenges.
Cisco CSR is already participating in several programs around the world to mobilize youth. In the Middle East, Mediterranean Youth Technology Clubs (MYTecC) offer young people a place to learn the skills they need to succeed in the global economy. MYTecC combines Cisco Networking Academy curricula with non-technology content, such as English language, leadership, and basic business skills training to young people in eight Mediterranean countries.
In South Africa, Cisco's Global Talent Acceleration Program recruits 18 to 24 year olds who are starting their careers, have an aptitude for technology, and are considered previously disadvantaged individuals (PDI), a government distinction use to incentivize hiring people of black, colored or Indian decent. The intensive 5-month program prepares them to become network consulting engineers, project managers, customer support engineers, system engineers, and account managers. Those who make it through to the GTAP program show unconventional motivation and fortitude. They knock down barriers with determination, hard work, and ingenuity. At the end of the program, they have the talent, skills, and connections to begin their IT careers.
Besides John Chambers, other Cisco senior executives will also attend the meeting from September 22 to 26 to discuss and influence global policy decisions and actions. Additional Cisco attendees include Tae Yoo, Senior Vice President of Corporate Affairs; Carlos Dominguez, Senior Vice President, Office of the Chairman and CEO; and Michael Timmeny, Vice President of Global Government Affairs. For more information see the conference agenda and follow/join the conversation on Twitter using the hashtag #CGI2013.