Cisco Blogs / Clayton Pyne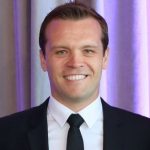 Clayton Pyne
DIRECTOR OPERATIONS.SALES
Clayton Pyne is Director in charge of Cisco¹s Cloud and Service Provider Channel business across Asia Pacific and Japan. In this role he is responsible for strategy, sales, channel and business development for Service Providers that create the foundation of Cisco's global cloud platform. This responsibility includes SDN, NFV, Managed Services, Security, IoT and SaaS.
Clayton recently joined Cisco, having previously lived and held executive positions with IBM on two continents. He has built a reputation for developing emerging, high-growth businesses through innovative strategic thinking, operational excellence, and a passionate commitment to clients.
He began his career at IBM in Sydney as a product manager for the Global Technology Services business. Over the next four years Clayton held several business development and sales roles spanning IBM's infrastructure services business, across both Enterprise and SMB, throughout the Asia Pac region. His first significant leadership role for the company was leading the End User Services and Mobility business at IBM A/NZ in 2006. An offer from IBM to move to New York City then brought global marketing leadership posts. Clayton's time in NYC culminated with his appointment as Program Director of IBM's Smarter Commerce (eCommerce and Digital Marketing) software partner ecosystem. His teams had responsibility for business development, technical integration, sales and marketing across channel partners, ISVs, digital agencies, & developers - a $200M revenue segment. This position had Clayton living at the apex of IBM¹s shift to the cloud and pivot to the CMO as a new-buyer of technology.
Clayton was a Co-op Scholar at UNSW where he earned a Bachelor of Science with first class honours in Business Information Technology. He also holds an EMBA from NYU Stern School of Business.
Articles