By Gina Nienaber, Marketing Manager, SP Product and Solutions Marketing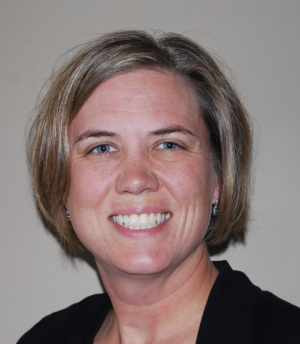 Cisco is a sponsor of a new show this year, the Metro Ethernet Forum Global Ethernet Network 2014 show or "MEF GEN 14" to be held on November 17-20th, at the Gaylord National in Washington, DC. The event promises to bring together leading industry experts to define the future of global networking. Distinguished Cisco specialists will be available to discuss business transformation through industry leading innovations such as Software Defined Network (SDN), Network Function Virtualization (NFV), Service Orchestration and Carrier Ethernet 2.0.
On Monday, 17 November, at 1:00 PM, Cisco will host a "MUST ATTEND" pre-conference workshop for our customers where we will share new innovations that will change how service providers plan, deploy, and operate programmable Carrier Ethernet networks. Attendees will learn key details about the innovations that are changing the Carrier Ethernet landscape in a positive way, such as:
Software Defined Network (SDN) and Network Functions Virtualization (NFV)
Segment routing
Autonomic networking
Cloud-based economic consumption models
Service orchestration and virtualization
Service Level Agreement (SLA) reporting
Zero-touch provisioning
Intellectual Property (IP) and optical convergence
On Tuesday, 18 November, at 9:30 AM, Cisco's Simon Spraggs, CTO and Distinguished Engineer, will participate in the Executive Perspectives. Simon and other leading industry executives will examine how the architectural evolution of the Ethernet-enabled cloud ecosystem will play an increasingly critical role in powering the information-based economy.
On Wednesday, 19 November, at 8:55 AM, Cisco's Dennis Cai, Distinguished Engineer, will be presenting on Enabling Autonomic Carrier Ethernet Through an Evolved Programmable Network. Dennis' presentation will focus on the power of combining secure autonomic networking principles, segment routing-based transport, and Software Defined Network (SDN) control for service provisioning to build an Autonomic Carrier Ethernet Architecture over an Evolved Programmable Network infrastructure.
On Wednesday, 19 November, at 10:55 AM, Simon Spraggs will take the stage once again and go toe-to-toe with a panel of Network Solutions Vendor Executives and debate How The Convergence of CE, Software Defined Network (SDN), Network Function Virtualization (NFV), and Packet Optical Technologies Will Reshape The Networking Landscape
Don't miss out on this amazing opportunity to network with Cisco's leading experts. Register now for MEF GEN14 here. Use the following code to receive Cisco's 15% off discount: 15OFFGEN14.
If you are a Cisco customer and you would like to register for the conference and our pre-conference workshop at the same time, please reach out to me at gnienabe@cisco.com. After confirming your Cisco customer status I will forward you the appropriate registration link.
If you are a customer or a member of the press or analyst community and would like to set up a private meeting with any of Cisco's leading experts, please contact your account representative, or reach out to me (email above) for help.
We are very excited to be sponsoring this flagship event and we do hope you will join us to discuss transformation through innovation at this very critical time in of the industries transformation!
Tweet us @CiscoSP360 if you have any questions, comments or if you would like discount codes for this event!