The latest iPhone 11 and iPhone 11 Pro remind us that the iPhone is a great business partner. The blend of advanced capabilities in iPhone 11 and iPhone 11 Pro, and features built through the strategic partnership between Apple and Cisco, make the new models excellent devices both for users, and for businesses that rely on mobile devices to run critical processes.
Support for Wi-Fi 6
One of the things we're most excited about is the support in the new devices for Wi-Fi 6. This is good news for businesses, who will see the advantages as they adopt the new standard.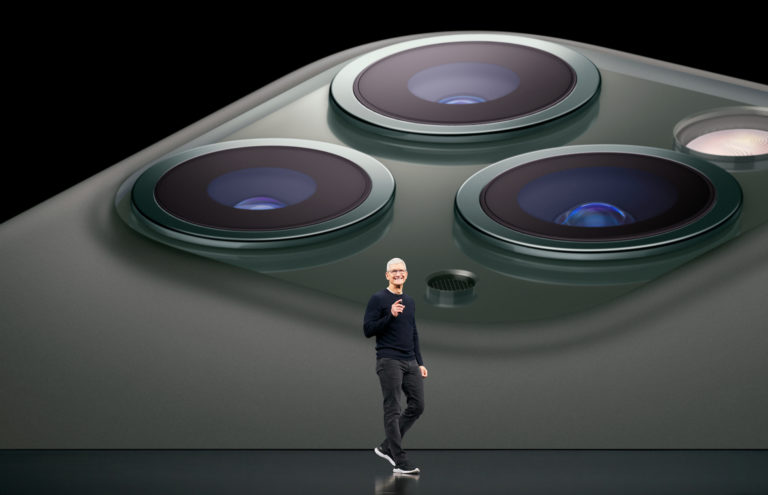 Wi-Fi 6 allows greater density of Wi-Fi devices, by allowing each wireless access point to support more devices simultaneously, while maintaining full performance. Wi-Fi 6 also allows millisecond-by-millisecond scheduling of Wi-Fi communication, improving the predictability and efficiency of data transmission, which can have a major impact on the reliability of business-critical applications.
With the latest iPhone 11 and iPhone 11 Pro, these advantages will be available automatically whenever the devices are connected to newer Wi-Fi 6-capable access points.
Apple and Cisco's Strategic Partnership
The partnership between Apple and Cisco continues to showcase technologies that optimize device and app performance on networks, and that provide enhanced visibility and control to IT managers. The following features were built specifically for the enterprise by Cisco and Apple.
Analytics
At Cisco, we have built a new generation of tools to optimize and troubleshoot network performance. Cisco technology can monitor network traffic going through our switches and access points to identify network issues in real-time. But to provide a complete picture of end-user experiences, we need to see the network from the end device's point of view. Through our partnership with Apple, Cisco built Wi-Fi Analytics for iOS, which allows Apple devices on a corporate network to report connection telemetry straight into our management product, Cisco DNA Center Assurance.
There's no substitute for this level of visibility. It gives IT and network operators a powerful tool for ensuring end-to-end quality and consistency for devices used at work.
Fast Lane
The number of user-supplied mobile devices entering corporate networks is increasing dramatically. Network bandwidth is also increasing, but it's almost always constrained due to cost. It's important that network managers have ways to ensure that important business traffic has the highest priority.
With Cisco Fast lane, a business IT manager, or a venue operator, can prioritize Wi-Fi traffic flows based on the value to the business of an individual iOS app.
Want to make sure the videoconference or process monitoring apps always get a good connection even when a large number of employees on their break are streaming a sporting event? Fast lane on Apple devices lets you do just that. It allows full end-to-end Quality of Service (QoS) control, from the data center to the wireless networks to the end-user device.
Fast Roaming
Just as businesses want to ensure that the right apps have access to the best data flows, it's important that these devices don't hiccup as they move around a business campus. With Fast Transition Roaming, Apple devices work hand-in-hand with networks of wireless access points to ensure fast and seamless hopping between them.
When an Apple device joins a network with Cisco wireless access points, they communicate about the local wireless environment so the device can quickly hop to a new AP as it moves. This system also pre-negotiates security keys between the device and nearby access points, smoothing the transition even more.
Ready for Modern Networking
Cisco and Apple worked to develop these technologies to improve the way work gets done, and to enable new levels of productivity and enhanced experiences for users, while giving IT teams superior tools to support users on the devices they love. Read more about Cisco's partnership with Apple.