By Leonard Luna, Senior Marketing Manager, Cisco Service Provider Solutions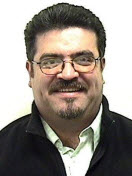 This past March at OFC/NFOEC'14 in San Francisco, California, Cisco was a once again a significant part of the leading edge dialog.  Organizers took full advantage of the dynamic Moscone Center facilities to create a highly compelling environment for suppliers, analysts, industry experts and end users to collaborate on optical and networking solutions.  The event was very successful for Cisco from both a face-to-face and social media perspective.
https://www.youtube.com/watch?v=zq4Ot5eiaFE
Above: View onsite observations from Sanjeev Mervana, Cisco Sr. Director Product & Solution Marketing, direct from Cisco booth at OFC'14
This year, we leveraged one of our largest booths ever to create some ambitious live demos showcasing how Evolved Programmable Networks (EPN) are designed to handle the challenges and opportunities presented by the Internet of Everything.  The entire Network Convergence System (NCS 6000, 4000 and 2000) was live within the booth, and one year after its introduction at OFC, an expanded Cisco CPAK family of transceiver modules was also featured, including the LR4, SR10, ER4 and show favorite – the Cisco CPAK 10 x 10G LR solution.
If you missed your opportunity to engage with Cisco at OFC'14, you can view the following video demos created right on the show floor to see a few of our attendee's favorites: 
Cisco CPAK:  Innovative CMOS Photonics – From OFC '14
Ray Nering, Cisco Product Manager, explains how Cisco's innovative CMOS Photonics Technology – Cisco CPAK, has expanded into a highly competitive and standards based portfolio of transceivers. CPAK solutions for the Data Center, Core Routing, Multiservice Aggregation and Optical Transport applications are demonstrated, including the LR4, SR10, ER4 and show favorite – the Cisco CPAK 10x10G LR solution.
Cisco NCS 2000: Multi-Reach, Programmable SuperChannel over 32-Degree ROADM – From OFC '14
Rodger Nutt, Cisco Technical Leader, walks viewers through a live SuperChannel demonstration leveraging the Cisco NCS 2000.  Highlighting the programmability of Cisco's Network Convergence System, 7-100G channels, with 50GHz spacing, are reconfigured in-service to a Terabit SuperChannel (10 x 100G channels) with 37.5Ghz spacing providing a 20% spectrum savings and demonstrating one way carriers can deliver bandwidth on-demand to their customers.
Cisco NCS 4000: Unrelenting Scale – From OFC '14
Russ Esmacher, Cisco Sr. Manager – Optical Sales, explains how Cisco has carried over its industry leading multi-chassis technology to its Network Convergence System (NCS) family of products, delivering over 100 Tb of unrelenting scale to service provider applications.
For those of you who visited us at OFC '14, we appreciate and value the opportunity to collaborate with you face-to-face.  For everyone else over social media, thank you for your interest in Cisco solutions and we hope to see you at Cisco Live in San Francisco , California, May 18-22, and at Cisco's Packet Optical Network Conference (PONC) in San Jose, California May 13-15, 2014, or at OFC'15 next Spring in Los Angeles, California. Make sure to follow us on Twitter @CiscoSP360 to stay up to date!