The market continues to buzz about the opportunity for IoT. You see and hear about it everywhere, but you can't go to a store and purchase IoT solutions. IoT is not a product; it is a journey that almost every company needs to start sooner rather than later.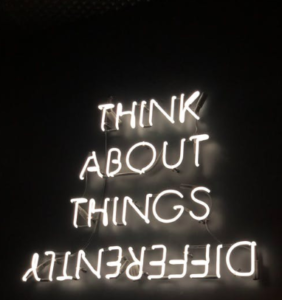 While there are many layers and opportunities for our Cisco Partners, the IoT journey begins with connecting the things across the environment an enterprise operates; trucks, boats, pumps, factories, shelves, ATM, warehouses. The list will only continue to grow.
IoT provides information that can unlock deeper business insights for companies. To extract that value, you must get the data from the source, transport it and analyze it, and then close the loop by taking action on the findings. Cisco partners can help make this a reality for customers enabling IoT with Cisco's extensive portfolio of ruggedized infrastructure and software solutions.
As we enter a new decade of accelerated transformation, we are just beginning to scratch the surface of possibilities. Here are eight things you can do to help accelerate your IoT journey in 2020 and beyond.
1️⃣ Identify IoT Opportunities Early
Use your customer IT contacts to find if they have challenges connecting devices in places where conditions are not ideal, such as: outdoors, high temperatures, high humidity, uncontrolled environments, and mobile assets tracking. You will be surprised at how many of those situations your customer face and how easy it is to solve them by using Cisco's ruggedized portfolio.
2️⃣ Anticipate Possible Obstacles
Ask IT and OT teams about the core business problems, and you will find that there is an IoT opportunity somewhere in the answer.
3️⃣ Focus on Critical Customer Operations 
People in charge of operations don't care about a network; they care that the operation work! And there is a big IoT opportunity there. Open the door beyond IT; your current IT contact can help you! Every Cisco Partner Sales teams have the resources to unveil IoT opportunities when correctly using their infrastructure skills along with Cisco's IoT portfolio.
4️⃣ Connect More Devices
There is a diverse universe of devices that need to be connected. Cameras and alarms are common ones. But there are plenty of devices you have not even heard about, like viscosity fluid sensors, RFID luggage scanners, mood sensors, to name a few. So, think outside of the IT rooms; all these things are used in your customer's daily activities.
5️⃣ Increase Security
Cyber threats are real and can be an expensive disruption for the operations of a company. In many cases, professionals in charge of the operation do not have cyber threats on their radar. Help your customer explaining in operational terms, how cybersecurity is also a safety issue for the company.
6️⃣ Become an IoT Authorized Partner and Expand Your IoT Enablement
Take the IoT Essential training and the newly launched IoT Advantage training. Cisco is offering two sessions per region per quarter. Don't miss out, additional IoT training and webinars thru the year.
7️⃣ Put Cisco's Tools to Work
Cisco's SalesConnect portal allows partners to explore vast IoT uses cases mapped to customer success. Turn your IoT Authorization into a competitive advantage by leveraging IoT Ignite benefits.
8️⃣ Tap Your Creative Side
Keep learning and creating a differentiation on the market. Explore these new fields of opportunities for you and your company. Always remember IoT is neither a product nor a solution — it is a journey. So have some fun along the way.
The promise of IoT is a data revolution, which will extend to leveraging other technologies, like Artificial Intelligence and Machine Learning. I definitively feel privileged to not only work at Cisco but also have the pleasure of working so closely with our incredible partner community, in my opinion, the best in our industry. It's fantastic to experience first-hand how digital transformation is creating measurable impacts for our customers, and the world around us.
Happy IoT selling in 2020!