When I discuss the close partnership that Cisco enjoys with Amazon Web Services (AWS), I'm frequently greeted with surprise. Some people actually think Cisco and Amazon compete against each other. But this is simply not the case, as Cisco Chairman and CEO Chuck Robbins commented recently on a CNBC interview: "I don't consider Amazon as a competitor to us, really in any way." In fact, Cisco routinely has multiple products ranked in the top ten for applications deployed through AWS Marketplace worldwide. Who knew?
Did you also know that Cisco is an Advanced Technology Partner (ATP) of AWS and that we continue to build our relationship with AWS to benefit our mutual customers? Quite frankly, these customers need us to work closely together. And we do.
Why is that, you might ask? At a high level, it's no surprise that enterprises–many of which are Cisco customers–are at different stages in their journeys migrating to and operating in the cloud. During this journey, they have many questions and look to Cisco and AWS for answers.
In this blog, I'll summarize many of the ways our customers can benefit from the partnership between Cisco and AWS.
Migrating to AWS and application performance monitoring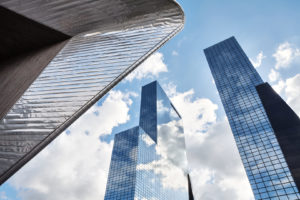 A first question many enterprises ask is which applications should they migrate to the cloud, leave running in their own data centers, or deploy in a hybrid/multicloud model? To help answer this question, one very popular tool many of our customers turn to is Cisco AppDynamics, which is available in AWS Marketplace. AppDynamics makes it possible to measure performance deltas migrating workloads to hybrid and full cloud environments, including AWS. AppDynamics creates a performance baseline of legacy environments and compares them to a proposed AWS environment.
AppDynamics also provides full-stack application performance monitoring. Therefore, Cisco and AWS also worked together to enhance AppDynamics to monitor applications running in hybrid and multicloud environments that include AWS.
Hybrid cloud development
For those who decide to modernize legacy applications with containers in preparation for migrating them to AWS, Cisco Hybrid Solution for Kubernetes on AWS is also available. This solution enables our customers to securely deploy, connect, and monitor containerized applications in Kubernetes clusters consistently across private data centers and the AWS cloud.
Extending the enterprise network to AWS
As enterprises operate their applications and workloads in hybrid cloud architectures, they must extend their own enterprise network to public and private clouds. A popular choice is to deploy the Cisco Cloud Services Router (CSR) 1000V from AWS Marketplace. The CSR 1000V offers routing, security, and network management as cloud services with multitenancy. It is also infrastructure-agnostic and programmable across the LAN, WAN, and in the cloud.
Extending enterprise WAN to AWS
To enable enterprises to seamlessly extend their WANs to AWS, many customers leverage the Cisco and AWS native extension of Cisco SD-WAN to AWS Transit Gateway. This integration enables enterprises to improve network connectivity for their AWS-based workloads, while also leveraging AWS Transit Gateway to route and secure network traffic.
Extending network management into AWS cloud
Of course, network management is a big topic for our customers migrating to the cloud. To assist here, Cisco's software defined networking (SDN) solution–Cisco ACI–has been natively integrated with AWS where it is known as Cisco Cloud ACI™ on AWS. Cisco ACI is a comprehensive solution providing simplified operations, automated network connectivity, and consistent policy management. And as a holistic solution, Cloud ACI on AWS provides end-to-end automation, segmentation, enforcement, and visibility for applications and workloads that span on premises to cloud, cloud to cloud, or cloud to on premises.
Cisco has also extended Cisco ACI Anywhere to support AWS Outposts, Amazon's on-premises services for running applications that require the lowest possible latency or have local data-processing requirements.
Infrastructure monitoring
Our customers also need to continuously make optimal decisions about which  infrastructure to deploy. Over-provisioning infrastructure can lead to overspending. Under-provisioning can lead to poor user experiences. This is especially challenging because admins have so many things to keep their eyes on. This is where automation with Cisco Workload Optimization Manager (CWOM) comes in. CWOM enables customers to control any workload at any time on any platform–including AWS. CWOM continually answers the question: What does my workload need from an infrastructure perspective to remain optimized for the tasks at hand? And then it automates this process.
Enhancing security for workloads running on AWS
To enhance security for workloads and applications running on AWS, Cisco provides a number of options.
To enhance security at the network layer, Cisco Tetration is available to help keep applications and workloads secure regardless of where they are running, including on AWS. Cisco Tetration is a hybrid-cloud workload protection platform designed to secure compute instances in both the on-premises data center and the public cloud. It uses machine learning, behavior analysis, and algorithmic approaches to offer this holistic workload-protection strategy.
To help in virtual private cloud (VPC) networking, AWS recently announced Amazon VPC Ingress Routing, which enables users to enforce the same network security policies in the cloud that they have on premises. This routing is designed to make it easier and more efficient for Cisco Security customers to deploy advanced security controls in the cloud, and it can also be used to deploy a number of other network-based security solutions into the AWS traffic path.
Cisco and AWS have also made Cisco Duo available on AWS. This solution's multifactor authentication (MFA) integration with AWS helps deliver consistent access policies for applications and data everywhere—both on premises and in the cloud. With the simple Duo end-user experience, AWS customers can enable secure access anywhere, on any device.
Finally, Cisco is adding AWS Security Group management to Cisco Defense Orchestrator (CDO).
Ongoing collaboration and innovation
As you can see, Cisco and AWS are working together to accelerate our mutual customers' journey to and operation on AWS. We will continue to innovate, so stay tuned for more news to come.
For more information, visit here.