While some technologies quickly attain market traction, others go through cycles of enthusiasm followed by dips in excitement as the difficulty in managing the complex relationships among devices, software, and networks becomes apparent. Such was the promise of Bluetooth Low Energy (BLE) proximity sensing beacons deployed in stores, airports, and hospitals. Designed to sense, track, and interact with customers, passengers, and equipment, the basic location technology worked well. Developers built mobile apps to interact with the beacons, offering location-specific deals and ads, providing wayfaring guidance, and tracking critical equipment. The initial implementations were successful. However, the ongoing management of the technical overlay is complicated, requiring time-consuming maintenance and servicing. In many use cases:
Floor beacons require manual location adjustments as the environment changes around them.
Physical beacons have a way of disappearing—either physically by accident or theft, or virtually as the result of malfunctions such as low battery.
Reprogramming beacons typically requires the presence of a mobile app within range of the beacon's BLE field, which of course also requires a technician to visit every beacon that needs updates.
The apps that manage the interactions of beacons require a significant backend infrastructure—as well as the ongoing maintenance of the different versions of mobile OS.
In other words, the beacons, the apps, the backend, all work as intended, but the web of devices and software can't scale without a significant investment in expensive human-centric services. Since the goal is to automate location and proximity sensing to make customer experiences more immediate and interactive at scale, the reliance on people-power is counterproductive and limits the flexibility of the system.
Wireless Location Fabric Eases Deployment and Management of Beacon Applications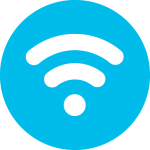 One vital piece of the technical overlay for a successful location application is, of course, the network. With many location service implementations covering large areas—such as malls, hospital campuses, and airports—the Wi-Fi network supports communication among beacons, mobile apps, and the management backend processes. The wireless network, however, can add so much more value beyond connecting physical beacons by creating Points of Interest (POI) that cover areas surrounding the Wi-Fi access points (APs). Proximity beacons and Hyperlocation capabilities built into the APs detect, guide, and send messages to apps on mobile devices as they traverse networked spaces. The Wi-Fi network creates a location fabric to securely link all the components together. A location fabric provides a platform for not only location and proximity awareness, but also the context of beacons and POIs, the apps they engage with, and the people using them, as well as a secure communication channels among all end-points and back-end systems.
For example, a custom mobile app for a retail chain can receive messages for ads and coupons as a customer's phone nears a store where an AP POI is "pinned". There is no need for a physical beacon to be present to detect the app. Data gathered by the APs from proximity sensors can also be used to analyze customer presence (context), including dwell times, new vs. repeat visitors, and peak traffic times. However, where there is a need for physical beacons, these can be integrated into the location fabric and ultimately managed with the same management tools, eliminating the separate technical overlay needed to network and manage physical beacons, as well as the manual overhead required to maintain them.
Automating Beacon Management from the Cloud
With a Cisco wireless infrastructure providing Wi-Fi coverage throughout a facility, the location fabric for implementing and managing POIs and physical beacons is already in place. Cisco Aironet 4800 Series Access Points create an easy to manage wireless location fabric for proximity and wayfinding services. The wireless architecture addresses one of the most significant caveats with physical floor beacons—manually programming and updating the devices. Just as an Aironet AP's wireless attributes can be monitored, programmed, and fine-tuned from Cisco DNA Center's single pane of glass control portal, the POIs associated with the APs are managed in the same way.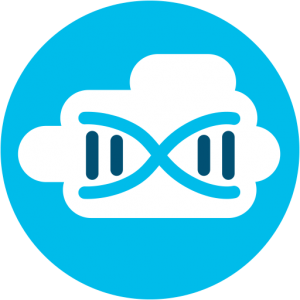 For example, a development team responsible for programming Proximity Messaging for a location-detection mobile app can view every AP deployed throughout a venue through DNA Center, from any internet connected device. To change the messages sent from a specific location, use the Cisco Beacon Management console to reprogram an AP beacon to drop a POI combined with a message or alert to be sent to a mobile app when it enters the proximity of the POI. There's no need to have a technician physically present to update the POIs. The process can be accomplished from anywhere there is an internet connection.
Soon, managing and updating physical beacons will also be possible from DNA Center. Leveraging the Aironet wireless infrastructure, BLE and Wi-Fi beacon vendors can incorporate Cisco's CCX (Cisco Compatible Extensions) to receive location and messaging updates via APs and send alerts—such as low battery warning—to DNA Center. This next phase will further reduce the technical overlay needed to manage and program physical beacons since the Aironet APs will provide the necessary connectivity to DNA Center.
Interacting with mobile apps or sending site-specific instant messages using location/proximity detection is a proven, targeted method of enhancing customer experience and gaining the attention of busy and distracted consumers. The Cisco Aironet location fabric, DNA Center, and Connected Mobile Experiences (CMX) cloud enables remote management of physical beacons, apps, and messaging to create fluid customer experiences.
Like an Indoor GPS to Guide and Track Apps and IoT Devices
Location services are also invaluable for guiding customers and visitors to specific locations, much like your phone's mapping app for driving, but relying on the Wi-Fi access points indoors rather than the global GPS system. Building on the Aironet Wi-Fi access points with High Density Experience (HDX) services, POIs can be pinned along appropriate paths and junctions to guide and message people as they navigate complex venues such as stadiums, airports, malls, and hospitals. Similarly, HDX can be used to find, track and report on physical objects with Wi-Fi or physical BLE tags in manufacturing, warehouse, or medical facilities. Once tagged, personnel are guided to equipment locations via mobile apps built on the Cisco CMX SDK.
A Location Fabric for Successful B2C Projects at Scale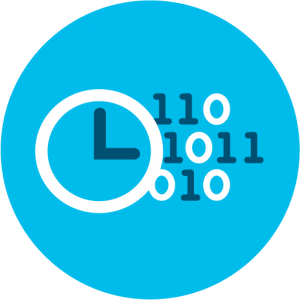 Employing a location fabric to manage the technical overlay for proximity and location applications relieves both IT and developers from dealing with too many moving parts and technologies. Unifying the management of Points of Interests and physical beacons from the Wi-Fi infrastructure makes the promise of business-to-consumer interactivity a reality at scales appropriate to the applications. With ubiquitous Wi-Fi access points providing connectivity, cloud management, and hyper-location capabilities, Cisco Aironet APs, DNA Center, and Connected Mobile Experience (CMX) solves the challenge of building and operating interactive location service projects.