UNESCO reports that as many as one fifth of school-age children worldwide are not in school. Close to 617 million children who are attending school are not meeting the minimum proficiency guidelines in reading and mathematics. This must change!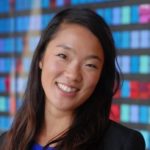 TalkingPoints has been a Cisco Foundation grantee since 2018, thanks to their success using technology to improve student learning outcomes. To learn more about them read this post written by founder and CEO Heejae Lim.
 To learn more about nonprofit global impact partners of Cisco and the Cisco Foundation, click here.
TalkingPoints is an education technology non-profit with a mission to drive student success—especially in underserved, diverse communities—by using accessible technology to unlock the potential of family engagement in children's education. 
A parent is a child's first teacher, and children spend 85 percent of their time outside the classroom. Every parent's love for their child is universal, a resounding fact that we hear over and over, no matter the backgrounds of the families. No wonder then, that academic research shows that strength of parent engagement in driving a student's success is twice as strong, compared to how wealthy the family is. This means that a highly engaged parent, working in close partnership with the child's school to reinforce, extend the child's learning have so much power in influencing their academic outcomes. Unfortunately though, in underserved, diverse households, their involvement is only about half of that in wealthier ones. If you're a parent working two three shifts, dropped out of high school and sometimes cannot speak English, there are so many barriers that you need to overcome to fully support a child's learning at home. 
This is not just a niche problem. In fact, one in four children in the United States is born to an immigrant family, according to the Casey Foundation, and there will be 40 million children born to immigrant or underserved families by 2030. TalkingPoints believes that this is a solvable problem. With accessible technology in the classroom, and mobile phones becoming universally accessible, TalkingPoints creates a bridge that connects communities, shifts mindsets and build knowledge and skills for teachers of diverse classrooms and their families. Our multilingual tech platform connects and empowers family members and teachers using human- and AI-powered, two-way translated messages and personalized content —eliminating language, limited time, and mindsets/skills gap as barriers to school-family connection. Teachers and school administrators use our web or mobile app to message parents about what's happening at school, and parents can respond back or initiate conversations in their home languages. Teachers are coached through the platform in building their skills to work with families to build up their capacity in leveraging families as allies in their students' learning. TalkingPoints is able to systematically classify and understand the dynamics of these conversations, making the coaching more personalized to the teachers' unique classroom characteristics and circumstances. 
To date, TalkingPoints has served over half a million families and teachers in North America, to have over 20 million conversations about how to support their students by working together as partners. Our growth has been fueled by word-of-mouth referrals between educators who see TalkingPoints as solving a real problem and need they see in their communities. One of the most common sentiments from parents and teachers is one of gratitude. Once TalkingPoints opens up the channel of communication, and both teachers and parents feel empowered and confident to build a healthy and meaningful relationship with each other with the common goal of supporting their students, they feel welcomed and included in their community giving a sense of belonging, critical to a student's sense of learning. More than 90 percent of families who use TalkingPoints become more engaged with their school, and more than 80 percent of teachers observed improvements in their students' attendance, behaviors or course completion/assignments, a testament to TalkingPoints impact. Increased partnerships between parents and teachers have also led to more than fourfold increases in homework assignment completion in a pilot, with an even more significant gains for at-risk students. 
Christina Rufenacht teaches English as Second Language in a diverse, underserved middle school in Georgia. Her students' parents work irregular hours, are new to the country, and often do not speak English. Many of her students have no access to internet in their homes. When Christina began engaging parents via TalkingPoints, she saw an immediate shift in her classroom. When her disengaged students realized that their parents could easily communicate with her, they began to focus again. They began to work harder. They began to improve.
"I am so thankful for the impact TalkingPoints has had on effectively engaging the students that need the most support in our school," Christina writes. 
Christina also saw parents become more empowered and confident to ask questions to her or their children. One parent wrote that "TalkingPoints was the most spectacular thing that anyone could have asked to be created."
Above and beyond improved learning outcomes, students feel safer and more stable when they do not have to play "adult" in relaying information or serving as the bridge between their two worlds—school and home.
TalkingPoints' goal for the next year is to scale and broaden our impact to double the number of families served. TalkingPoints has embarked on a journey to build TalkingPoints 2.0 which we're excited to continue. TalkingPoints 2.0 is the vision for TalkingPoints to become a comprehensive family engagement platform by which teachers and families are able to grow confidence and feel empowered to work with each other and capacity is built up, while communicating effectively and meaningfully, together. 
At TalkingPoints, we're creating a world where every student, regardless of where they come from, what language they speak, or who their families are, feels supported by all those around them to climb up the ladder of opportunity. We're so grateful for Cisco's support in unlocking this potential of the most superhuman power available to all of us — the power of human connection and the power of love. 
Heejae founded TalkingPoints based on her personal experience growing up as a Korean immigrant, English Language Learner student and seeing her mother be able to make a difference in her education because she had the 'voice' to do so. Previously, Heejae worked on education reform to drive data-driven decision-making for public schools in the Middle East and served as chief of staff to a special advisor to the Secretary of Education in the UK. Heejae also worked on the development of Aspire Public Schools' teacher training program, which is now Alder Education. In addition, as a consultant at McKinsey & Company, she advised the Gates Foundation and Teach First UK and led multiple due diligence processes for consumer and retail M&A clients. Heejae has earned a B.A. from Oxford University, an M.A. in International Development from the London School of Economics both with distinctive honors, and an MBA from Stanford Graduate School of Business, where she was an Arjay Miller Scholar. She has also been recognized as an Echoing Green Fellow, Stanford Social Innovation Fellow, Ashoka Changemaker, and Forbes 30 Under 30 for education.