Living Goods combines game-changing technology, quality products, and vital health services to empower community health workers (CHWs) to deliver on-call care to their neighbors' doorsteps. And, they earn a livelihood while doing it.  Cisco was an early supporter of Living Goods' work to leverage technology to deliver healthcare products and services at scale, in a cost-effective manner.  We are proud to partner with them to help them reach their goal of providing quality healthcare to more than 25 million people via 34,000 digitally empowered community health workers by 2021.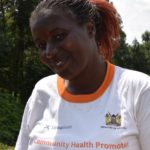 This post was written by Roseline Moenga. Roseline Moenga is a community health worker in Kisii County, Kenya, serving around one hundred of households in her community. She has more than 11 years' experience assessing and treating common illnesses including malaria, pneumonia, and diarrhea. Roseline also educates her neighbors on preventive health by conducting health talks in her community. She feels passionately about preventing illness in children under five, a population that experiences numerous health issues in her community. Roseline is married and a mother. Being a community health worker gives her confidence and opportunities to continue her education, learning about health and digital tools.
By Roseline Moenga, Community Health Worker
On  International Women's Day, Sunday March 8th, it's essential to recognize the lifesaving work of community health workers (CHWs)—the vast majority of whom are women—who bring primary health care to their neighbors' doorsteps in countries where access is challenging. This is a day that makes me reflect on the two parts of my identity that are most important to me: being a woman and being a health worker.
More than 11 years ago, I began my career as a government-supported CHW. I received training to assess and treat various medical conditions affecting the families in my community and worked as an unpaid volunteer. As CHWs, we go right to people's homes to provide care. Our communities are rural and have poor infrastructure, so it saves families considerable time and money by having a trusted neighbor like me come right to their homes. They don't have to spend a day getting to a clinic and queuing up for hours when their child has fever, cough or diarrhea to find out what's wrong. As a woman, I felt inspired knowing that I was now equipped with lifesaving knowledge that would help my community. I also felt empowered as my understanding of health grew.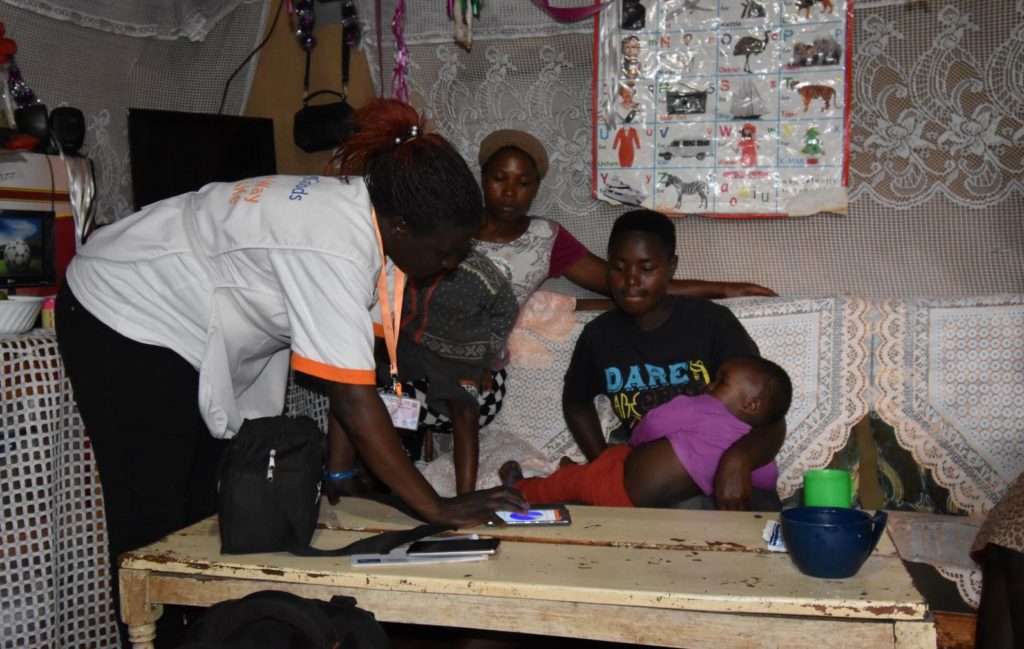 Then, more than two years ago, I started receiving more comprehensive support in my role from the nonprofit Living Goods. I joined a network of about 120 other CHWs supported by the organization in my hometown of Suneka, in western Kenya. This new assistance helped make me more effective in my work. I received a smartphone loaded with an mHealth diagnostic application and a reliable supply of medicines so that I can treat some of the deadliest childhood illnesses like malaria, pneumonia and diarrhea. I educate expecting and new mothers about how to best care for their babies and spot danger signs, as well as provide family planning counseling and contraceptives to women who want them. I also help ensure young children receive the immunizations they need to grow healthy and strong. Through all of this amazing work, I also receive ongoing training and supervision. On top of that, I earn some money that motivates me, by meeting performance-based targets around how many mothers and children I support.
I provide these health services to around a hundred neighboring families. And, thanks to the Smart Health app developed by Living Goods, and supported by Cisco, I am properly guided through a standard process, ensuring I make no mistakes. With technology, I can better serve my community and be sure they are getting the quality care they deserve. When a child is sick and needs treatment that I cannot provide, my app refers them to the clinic to receive more specialized care. It links my patients to health facilities and ensures that no one falls through the cracks. It's important to remember that CHWs can't do everything; we must work as a member of larger frontline health worker teams, including nurses, midwives, and doctors, to get the job done. Thanks to technology, our remote locations stop being a barrier. We can give more accurate diagnoses, share data with clinics, and, as a result, our patients receive better and more effective care.
My CHW career, as well as the support I've received from Living Goods, has given me more opportunities to become visible and influential within my community and around the world. I was recently featured in a widely publicized documentary showcasing the community health movement and the role it plays in achieving universal health coverage. I also spoke at ICPD25: The Nairobi Summit, where I joined a panel alongside a health minister, ambassador, and leaders of international development organizations to speak about the transformative power of digital health solutions in my role as a CHW. I talked about how using my smartphone application has made my work so much faster, more comprehensive and reliable, compared to my earlier days working as a government CHW with paper-based systems.
I'm proud to be a CHW and to serve my community. Through this experience, I've learned that community health programs strengthened by digital health tools are a powerful engine for women's empowerment. Living Goods' support has enabled me to access free training in business, health, and technology that I probably would not have otherwise been able to access, and that's furthered my career. New opportunities, including the documentary, have empowered me to bring my village to the world and the world to my village. I feel like what I do matters, and it has allowed me to speak to and meet with so many amazing women and people outside of my hometown who are just as passionate about community health, digital health, and women's empowerment. While I feel so blessed and privileged to have these opportunities, I know this effort is even bigger than me and the more than 10,000 CHWs Living Goods supports. I'm excited to be one part of this powerful narrative, especially as a woman who can now empower other women and their families to have more control over their health.
Image credits: Living Goods