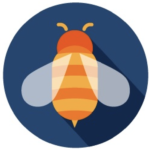 Research Triangle Park (RTP) in North Carolina is Cisco's second largest campus in the U.S. after our headquarters in San Jose, California. RTP is a growing campus in a regional innovation hub, surrounded by leading research universities and clean technology ventures. This makes RTP an excellent place to find solutions for sustainability challenges.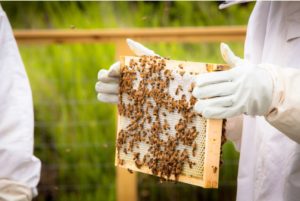 With these advantages in mind, we are excited to announce that Cisco has signed an agreement with Bee Downtown to install and maintain three honeybee hives on land adjacent to our RTP campus. Our "Connected Bees" will support the growing pollinator population in North Carolina, advance honeybee education across the region and contribute toward the largest pollinator corridor in the country. Supporting bee populations is aligned with Cisco's comprehensive sustainability strategy for the RTP campus, which began over a year ago with our goals to achieve 100 percent renewable energy, water neutrality, and zero waste at RTP. We plan to host employee tours and honey sampling events in the spring of 2020.
Why honeybees, and why now?
Honeybees provide pollinator services to North Carolina's $78 billion agricultural economy. It is not just in North Carolina that honeybees are important – according to Greenpeace, up to one-third of all food produced globally is pollinator dependent. Despite the important role that honeybees play in our lives and food systems, bee populations are increasingly at risk. Wild honeybee populations are threatened by insecticide use, parasites, and monoculture farming. Also according to Greenpeace, the number of bee colonies per hectare in the U.S. has declined by 90 percent since 1962. With Cisco's commitment to solving hunger and protecting endangered species worldwide, the time to protect honeybees is now.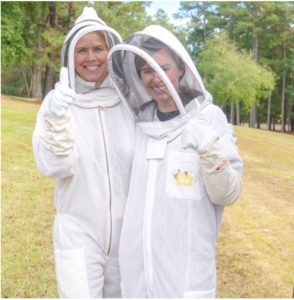 The Bee-lievers
Cecile Willems, Marketing Director at Cisco and Jordan Hart-White, Energy and Sustainability Manager, both based in RTP campus were instrumental in bringing Connected Bees to RTP. Cecile moved to RTP in 2012 from Germany and immediately began making her yard bee-friendly and sponsoring a beehive at a
local garden supply store. Her passion continued to grow, and in 2018 she formed a bee interest group at Cisco's campus in RTP with a goal to support local honey bee populations. Willems says, "I am so glad that we are able to sponsor beehives in Research Triangle Park. Bees play a vital role in the health of our food systems and environment, and I am excited that our employees will have the opportunity to learn firsthand about these amazing creatures through this program."
Hart-White explained that Cisco's sustainability strategy for our outdoor spaces doesn't stop with Connected Bees. "We are incorporating native plants such as grasses and flowering shrubs into our campus landscaping. Native landscaping reduces the water and chemicals needed to maintain grass lawns, which directly contributes to our campus goals. Through these changes, we hope to give our campus a distinctly North Carolina look while providing a better home for native pollinators, especially our state insect, the honeybee!"
Cisco is committed to solving global problems such as hunger and protecting endangered species – and part of the solution is protecting honeybees. To read more about Cisco's Corporate Social Responsibility efforts, visit https://www.cisco.com/c/en/us/about/csr.html.