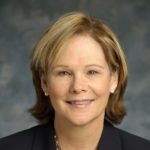 This post was written by Rebecca Chisolm, she's Senior Leader for Networking Academy North America at Cisco.
Characterized as a 'job machine,' the US economy has had several years of prosperity and solid job growth. But this doesn't mean that it's prosperous for all Americans and all job sectors. For many Americans, particularly those in the midwestern United States, the struggle for a living wage in our digital economy has continued long after the great recession ended.
For the majority of job seekers in America's heartland, job prospects are limited. Driven by industries in the midst of technological change like transportation, finance, and machinery, Midwest employers offer residents few well-paying job opportunities. Jobs like administrative assistant, food server, salesperson, and truck driver that pay on average $20-$45k less than the median annual wage tech position salary of $86,320.
The good news is that the economy is growing and shifting. In recent years, the area has seen IT job growth, with cities such as Chicago and Minneapolis leading the way. But often companies find it difficult to fill new roles, because local applicants lack the required IT or computer skills.
Ensuring everyone can participate in the digital economy is paramount to creating an inclusive future. We believe Cisco has a role to play in helping shape an inclusive digital world. And by providing equal access to quality education, through programs like Cisco Networking Academy, we are helping bridge the digital divide.
A global IT and cybersecurity education program, Cisco Networking Academy has trained over 10.8 million students in 180 countries around the world. Offering both online and in-person courses, Networking Academy partners with local colleges and universities to provide students of all backgrounds, abilities, and experiences with its best-in-class curriculum to provide students with the skills they need for the jobs of today and tomorrow.
Committed to helping individuals in pockets of the US with limited jobs and opportunities achieve the skills they need to be successful in the digital world, Cisco Networking Academy has over 700 academies throughout the Midwest, with 175 in Michigan alone – a state that has been hard hit by economic downturns and globalization.
To help Michigan transform its job readiness, Cisco has committed to a three-year partnership, making it the first digital acceleration state in the country. Among other things, the partnership includes Cisco providing 300 instructor scholarships, training 8,000 citizens through the Networking Academy, equipping state employees with new digital skills, assisting underserved populations with a bridge to new careers, and providing citizens with job opportunities by linking Michigan employers with Networking Academy students through the Talent Bridge.
"We know that the Networking Academy is incredibly important, because we have thousands of jobs that are unfilled today in technology and IT. This is space where jobs are not just open today, but jobs will be open on the horizon – and it's critical that we're able to fill them. Jobs like web and software developers, network administrators, and computer system analysts. These are the high demand, high growing and high wage jobs that we can fill in the state. Jobs that people can raise a family and build a good life for themselves with within our borders," said Michigan governor Gretchen Whitmer during an event at Lansing Community College on October 10, 2019.
To meet the needs of all students in Michigan, Networking Academy has not only partnered with area colleges and universities to create academies, but with the Michigan Disability Academy to create Networking Academy's first academy for people with disabilities in the state called the Exceptional Academy. Governor Whitmer is so proud of the positive change Networking Academy is making in the region that she recently hosted an event at Lansing Community College to showcase the great work. At the event seven students got to share their stories: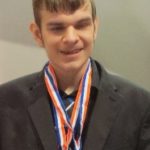 Jacob Blink shares his powerful philosophy about how his visual impairment isn't stopping him, and how Cisco Networking Academy is preparing him for a career in the digital economy.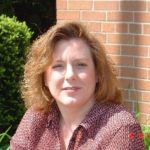 "I missed college a long time ago. I took a break to finish earning money, but then life intervened. I got married, had children. During that time, I managed to land a job with the Michigan State Police as a personal secretary and worked my way up to become an analyst, working on the state's law enforcement information. That work led me to become a policy analyst working on the technical projects for 17 years, which led to me being recruited by a private IT company to work on criminal justice software.
Soon after I started there was the economic downturn and there I was suddenly without a job and with three children in college. I didn't know what to do and I started looking around. I had an enormous amount of experience, but I couldn't get past the first question about my degree. So with the cooperation of my husband Chad, I enrolled in cybersecurity and network administration program. I'm now in my second year and will be graduating in May. I work every day in class with the equipment I'm going to need. I'm learning from the ground up how to program a router, how to hook-up switches, etc. I never expected to find something like that at a local community college."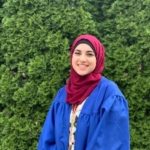 Zainab Mroue discusses why she joined Cisco Networking Academy after initially wanting to pursue a career in medicine.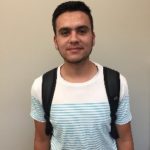 "Last year as a junior in high school, I entered a CyberPatriot competition. CyberPatriot is a cybersecurity education program created by Cisco that teaches students how to lock down computers and networks through the use of virtual machines and Cisco's packet tracer. It's been an amazing experience. If I could go back in time, I'd join this program as early as possible. At the career center at my school, my coach Mike Siegel suggested I join the Networking Academy. I stay up late at tonight, perfecting my script, and finding problems with machines. I work really hard. I really thank my Dad, because he told me that he didn't finish middle school and that I should work hard. That's a big thing in my life."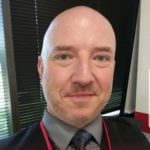 Travis Polash talks about his journey from a career in law enforcement to networking.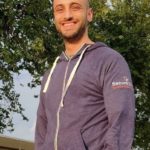 "Cisco Networking Academy is one of the best things to ever happen to me. It has literally changed the course of my life. When I graduated, I, like many students, had no idea what I wanted to go into. So, I ended up in an art program, studying graphic design for several years only to realize it was just not for me. And one day while chatting with a friend of mine, he said 'why not try network administration?' And with no real idea what I was getting into, I signed up for the first Cisco class and the rest is just history.
Thanks to the knowledge I have gained at Cisco Networking Academy, I have been able to work with four network engineers within four data centers in factories and offices, which took me all over the U.S. and Canada. I just would have never had the opportunity to do otherwise. And now I have a career that I love with Secure 24. But most importantly, I have hope for a future that did not seem so bright just a few years ago."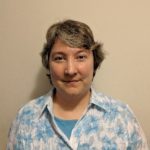 Nicole Taylor, member of the first cohort in the Exceptional Academy in Michigan for adults with disabilities (a joint effort with Cisco Networking Academy and local organizations) talks about her struggle to find meaningful work and how Cisco Networking Academy changed her life.
For more information on Cisco Networking Academy visit www.netacad.com.