When you hold a summer music festival less than 100 miles outside of Silicon Valley, expectations are high for a technologically-rich experience. And at a festival like BottleRock Napa Valley, which prides itself on providing an intimate, refined setting for music fans to enjoy performances and award-winning food and wine, nothing but the best technology partners are considered.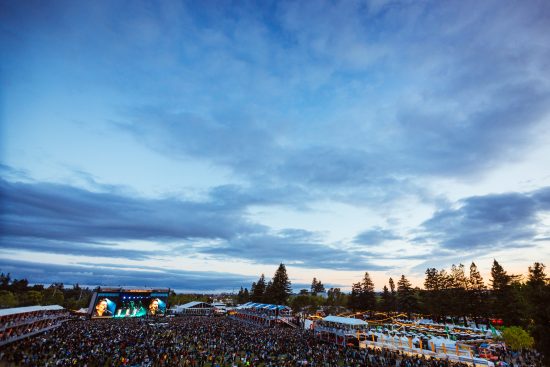 This past weekend I was thrilled to attend BottleRock alongside Cisco customers to experience first-hand how Cisco partnered with BottleRock. Cisco and Live Nation brought a new level of connectivity to the festival with our technology integrated into the festival operations in three key ways:
Cisco Meraki formed the foundation of the entire festival network, which meant that back-of-house production, vendor point-of-sale management, wristband scanning, fan-facing Wi-Fi in the VIP area, and more all had zero downtime and ran flawlessly.
Cisco video conferencing technology was deployed near the BottleRock Artist Compound to enable remote interviews between media outlets and talent (musicians, winemakers) — a festival first.
A Cisco Webex Board was deployed next to the VIP Acoustic Stage to enable brief live-video interactions between fans and artists over the course of the weekend.
Our involvement with BottleRock is one more step on the journey that we undertook with Live Nation two years ago to help digitally transform the live music industry. Our networking technology has supported some of the biggest tours in the world – including U2, OneRepublic, and Justin Timberlake – brought Wi-Fi to fans in nearly 30 Live Nation amphitheaters around the country and now has supported one of the largest festivals in the country.
Read more about Cisco's integration into the festival in the San Francisco Chronicle and Barron's.